Warning over 'scam' that charges users to receive texts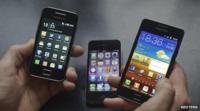 Smartphone users are being warned about a new type of premium rate text scam.
Industry watchdog PhonepayPlus says people are being tricked into signing up, often by typing in their mobile number online, for services they don't want.
Messages are then sent out which can cost users up to £4.50 per text to receive.
Unless people keep a close eye on their mobile phone bills those charges can add up very quickly.
Twenty-four-year-old Beth Coundley from Chichester got caught out after receiving around five texts a month for five months.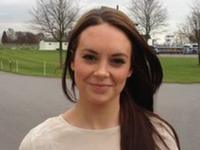 "The text came with a link on it which I thought I could get charged for if I clicked on it so I just deleted them straight away.
"Because I don't check my phone bill, one day I called up my mobile phone company and found out they'd been costing me £4.50 a text."
In total she says she was charged around £130 despite insisting she never signed up for any services.
"It's terrible, [I felt] really, really angry, absolutely horrendous.
"I've not got much money, so that's really bad."
Beth did try to get in touch with the company sending her the texts to complain and demand her money back.
Typo-squatting
"I contacted their email and spoke to them and they couldn't help me at all.
"They wouldn't answer anything, it was automated replies by email and on the phone they were useless."
Beth says she's finally been promised a refund but three weeks on from getting that promise she's yet to see any money.
Sometimes all companies need to start sending people expensive texts is a phone number on a website.
Often consumers are tricked after falling victim to so called typo-squatting.
PhonepayPlus says that's when people mistype common web addresses by as little as one letter.
They can then be directed to look-a-like sites that promise cash or expensive gifts where all people have to do to claim is enter their mobile number.
PhonepayPlus says it's only had 38 formal complaints about this type of scam but is worried the problem could be much more widespread.
Shirley Dent is the watchdog's director of communications: "We're not talking about the vast majority of good [premium rate service] providers.
"We're talking about the few problem providers who cause problems for consumers, problems for the industry and problems for us as the regulator."
In February, PhonepayPlus fined two companies £100,000 each for breaking its code of practice after it typo-squatted several sites.