Microsoft says no new Xbox console 'anytime soon'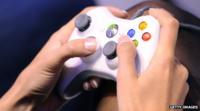 Microsoft says it is not launching a new Xbox games console "anytime soon".
Video game players were hoping that Microsoft would unveil an upgrade at the E3 Expo in June, an annual video game conference in LA where producers showcase new equipment and titles.
The US company has confirmed that it will not be talking about new Xbox hardware at the event.
It says it plans to focus on games, music and other entertainment for the Xbox 360, which came out in 2005.
Keza MacDonald, UK games editor at IGN.com, says gamers will be disappointed that there is no new Xbox being released.
"Historically there have been new games consoles every four or five years," she said.
"That changed with the Xbox 360 and PS3, both of which were released (in 2005 and 2006 respectively) with the intention of a longer, 10-year life cycle.
"The technological pace of change has slowed now for games consoles. There's no change on the cards as dramatic as 2D to 3D or standard definition to HD.
"The innovation has gone elsewhere, focussed on things like motion control (Kinect, PS Move) rather than entirely new hardware."
Meanwhile, Nintendo will be showcasing its Wii U, the successor to the Wii.
Unlike the Xbox 360 or the PlayStation 3, the current Wii does not offer high-definition graphics.
Microsoft's stock fell 40 cents (25p) to $32.20 (£20) after the news was announced.
"Microsoft and Sony have both been putting their research and development budgets into expanding their existing console offerings rather than creating new ones," added Keza MacDonald.
"It's a bit of a blow for gamers that Microsoft has flat out denied that there'll be a new Xbox at E3, because people are getting a bit bored of the existing consoles and there's a hunger for change."