Mashable website 'to be sold for £130million' to CNN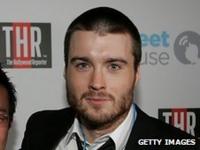 CNN is reported to be in talks to buy the technology news website Mashable.com.
Launched in 2005 by then 19-year-old Scot Pete Cashmore, it has since become a hugely popular blog.
Now aged 26, Mr Cashmore is regularly named as one of the most influential people in the tech world.
His website, which claims to have 20 million unique users per month, is valued by some at £130 million.
However, one source quoted in the Wall Street Journal says CNN will never come close to paying that amount for the site.
Pete Cashmore's official biography on Mashable.com says he started the site to focus on "up-to-the-minute news on social networks and digital trends".
Although he started it from his bedroom in Banchory, Aberdeenshire, it's now headquartered in New York while Mr Cashmore splits his time between there and California.
British Zuckerberg
Thanks to his good looks and glamorous lifestyle, Pete Cashmore has often been described as the internet's Brad Pitt.
Other commentators have likened him to a British version of Facebook's Mark Zuckerberg.
Like other traditional news outlets, CNN, which is owned by Time Warner Inc, has been trying to evolve its business to address competition from online news sites.
Last August it bought Zite, a news app for the iPad which is designed to give users a personalised magazine experience.
Stuart Miles, founder and CEO of Pocket-Lint technology website, says the idea of a deal makes sense.
'Makes sense'
"Pete Cashmore already writes a weekly column for CNN, they're already integrating a lot of their content into CNN and Mashable is doing very well which is obviously appealing to CNN.
"Mashable has a fantastic audience of very early adopters, highly sociable people because they write about social networking and the latest things on Twitter, Facebook, etc.
"For [CNN] they can see Mashable plugging a gap that they might have and therefore taking advantage of that with the massive scale and reach and breadth that CNN has."
In reference to the rumours about CNN being willing to spend £130 million on Mashable, its spokesperson Christa Robinson said: "We do not engage in speculation about our business and we aren't commenting on these reports."
Mashable.com has not yet responded to Newsbeat's request for comment.