Would you go to a bar that didn't serve alcohol?
23 March 2012

From the section

Health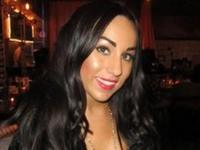 There are more than 60 different drinks on offer, and you could try them all without getting drunk.
The Brink opened in Liverpool last autumn and is thought to be the first 'dry bar' of its kind in the UK.
So do people still come in and ask for a beer?
"We have had one or two" says Damien Kelly, who works at the Brink, "but when we explain the ethos of what we've set out to achieve, people are normally very supportive."
Liverpool has more people going to hospital because of alcohol than anywhere else in the UK.
'Devil on her shoulder'
The Brink has been set up as a social enterprise, so any profits will go to a charity which helps drink and drug addicts.
Damien believes it is possible for bars to make money without selling alcohol.
"It's looking like it will go nationwide in some form. There are many other towns and cities getting in touch week in week out, looking to replicate what we're doing here."
Leigh and Louise Cullen, 23 and 24, are drinking coke with their mum Bernadette, who used to be an alcoholic.
"She's in recovery and obviously when she goes out everyone is drinking," says Louise.
"This is somewhere she can meet new people and socialise without that devil on her shoulder."
From April, it will be illegal to sell alcohol below cost price in England and Wales and the government has also announced plans to bring in a higher minimum price of 40p per unit.
This would mean a standard 750ml bottle of spirits could not be sold for less than around £13.
But neither Louise or Leigh think the government's plans will do anything to reduce drinking levels.
Louise thinks there should be more of an alternative to pubs and clubs: "People think they can't have a good time without having a drink and that's where the problem lies.
"Once more people twig that they can enjoy themselves without it, that's when the figures will come down."