Megaupload users may get data back says Kim Dotcom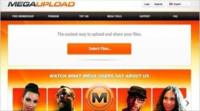 Megaupload users who had legitimate files stored on the service may be able to retrieve them, claims the site's founder Kim Dotcom.
Speaking to TorrentFreak, he said the site's legal team was "negotiating" with the US Department of Justice to allow people access to personal files.
The file-sharing site was shut down in January and its founders charged with breaking piracy laws.
However, many users said they used the site to share legal content.
They complained that the site's shutdown meant access to work-related files, photos or original music content, was blocked.
"Megaupload's legal team is working hard to reunite our users with their data," Kim Dotcom told TorrentFreak.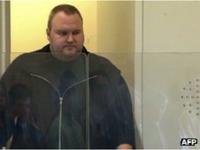 "We are negotiating with the Department of Justice to allow all Mega users to retrieve their data.
"I hope we will soon have permission to give them and the rest of our users access to their files," he added.
More details of the potential deal are expected in the next week or so.
Will Shenton, from Bedford, is a former Megaupload user who was worried about losing his data.
He used the site to store music he made when he used to DJ and says it would be a big relief if he could get it back.
"I thought I'd lost a load of stuff, there were loads of things," said Will.
"Some of my own tunes that I'd done, gigs that I'd done, a lot of one-offs that can't be recreated.
"It'd be brilliant to hear everything again.
"We wanted to keep it for archive's sake, to have the memories, because it was obviously a big part of our lives at the time.
"We were prepared to lose it for good, but to get it back would be brilliant."
In January, the Electronic Frontier Foundation also offered legal help to US-based Megaupload users who wanted to retrieve their data.
Thirty-eight-year-old Kim Dotcom was granted bail last month after being accused of costing copyright holders more than £320m ($500m) in lost revenue.
Dotcom, who changed his surname legally from Schmitz, has denied any criminal conduct and says the site was always quick to act on copyright infringements.