Homeland renewed for second series by Showtime network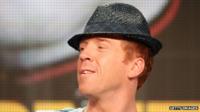 The US television network Showtime says Homeland is to get a second series.
The show, which stars British actor Damian Lewis and Claire Danes, is shown on Channel 4 in the UK.
Lewis plays the part of Nicholas Brody, a US marine who is captured by terrorists, kept as a prisoner of war and then rescued to return home.
The second season of Homeland will consist of 12 one-hour episodes and will air after the start of Dexter's seventh series later this year.
Showtime's president of entertainment, David Nevins, said: "Homeland is just getting started.
"Clearly, the overall audience growth from week one to week four demonstrates that this show is hitting a nerve in the cultural zeitgeist.
"Alex Gansa and Howard Gordon [executive producers] have created a psychological thriller that holds special relevance in the post 9/11 world.
"I'm quite confident that its passionate audience will be riveted as the season unfolds and people discover where this story is going."
'Compelling drama'
Claire Danes plays CIA agent Carrie Mathison, who believes Brody has been converted by al-Qaeda and is now a threat to America.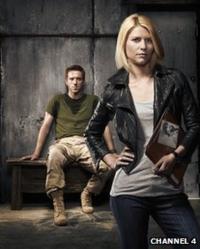 Homeland also stars another British actor, David Harewood, who portrays David Estes - the director of the CIA's counterterrorism centre in Langley, Virginia.
The show's final episode pulled in 1.7 million viewers in America, making it the most-watched debut season finale in Showtime history.
It also won this year's Golden Globe award for best dramatic television series.
Damian Lewis says Homeland is an intelligent but engaging show.
"It's gratifying that people want great drama," he said. "When you're starved of it, and it's always cyclical, there maybe was a hole to be filled.
"Homeland, along with shows like Breaking Bad, is giving people thought-provoking, quirky, interesting and compelling drama.
"People are coming back because they're keen to know what happens."
The second series of Homeland will be aired in the US on Sunday 30 September.