Janet Jackson says no to judging spot on US X Factor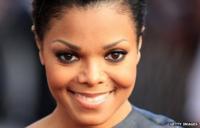 Janet Jackson has turned down the chance to appear as a judge on the US X Factor.
The singer's issued a statement saying she was "very flattered" but "it just wouldn't be possible".
Currently, only Simon Cowell and music mogul L.A. Reid are confirmed on the judging panel for series two.
Nicole Scherzinger and Paula Abdul left after the first series, in which Melanie Amaro was crowned the winner.
A spokesperson for Jackson said she had to say no because of other work commitments.
She's appearing in a film from director Tyler Perry and is due to go on tour.
Abdul, Scherzinger and Jones out
Earlier this year, Abdul announced she was stepping away from the show.
She said in a statement she's learned "business decisions often times override personal considerations" and that she remains friends with Simon Cowell.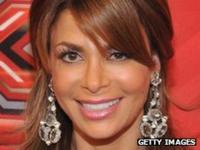 Former Pussycat Doll singer Nicole Scherzinger and British TV presenter Steve Jones are no longer part of the show either.
He tweeted that it was a "shame" he was leaving but added: "I can't complain as I've had a great time."
The viewing figures for the US X Factor fell short of the 20 million originally predicted by its creator, Simon Cowell.
He recently admitted he'd been "too arrogant" after a successful 2010 and promised to revamp the US version of the programme.
Cowell still has to find two more judges for series two.
He recently hinted Britney Spears might be in the frame.
Speaking to Access Hollywood, Simon said: "This girl has got resilience. I would think that if she's managed to sustain a family, a career, which is tough, [X Factor would be] a walk in the park."
The US X Factor pulled in 12.5 million people for its opening show in September 2011 and achieved consistent ratings.
But it still trailed far behind its big rival, American Idol, which got 26 million for its season opener.