Sim cards used to send thousands of spam texts blocked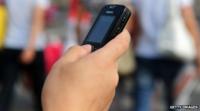 Twenty thousand mobile phone Sim cards used to send spam text messages have been blocked following action taken by the Information Commissioner's Office (ICO) and network providers.
The ICO was given new powers six months ago to try to help tackle the problem.
But it admits it is just beginning to scratch the surface.
An estimated eight million spam messages are sent in the UK every day, according to the Direct Marketing Association (DMA).
Chris Garner, a 27-year-old self employed joiner from Barnoldswick, Lancashire, started to receive them after applying for a loan just before Christmas.
"At first I just [texted] stop and forgot about it," he said.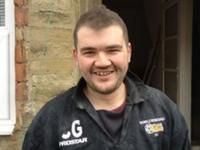 "But when you're getting eight or nine a day to begin with and then four or five a day two and half months later it gets annoying."
He says changing his number is not an option.
"Times are hard and I'm looking for as much work as I can get," he said.
"If someone rings my old number and don't get through they'll say, 'We'll ring someone else.'
"So I might be having to lose out on work because of having to change my number because of someone sending me spam text messages."
'Don't respond'
Spam texts are big business and can help makes millions of pounds for those involved in sending them out.
David Clancy is the investigation's manager at the ICO.
"Once they [spammers] have trapped your number they will then sell it into the [claims] industry," he said.
"First users will pay £1, £1.50 for that phone number.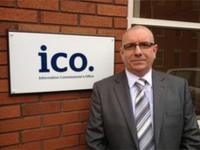 "A month later it will be distributed to lots of organisations for 50p, 20p, 10p a time.
"It makes a lot of money."
But he says the ICO's new powers are beginning to make a difference.
They're now able to execute search warrants when they think there may be evidence of spam texts being sent, compel mobile phone operators to hand over information and issue fines of up to £500,000.
He says the best advice is to not reply to any spam messages.
"I've done it myself as part of this investigation," he said.
"I've been contacted by numerous organisations offering me payment protection insurance claims, dent management claims and accident claims - don't respond."
While they admit it is impossible to filter out spam, mobile phone operators agree with that advice although they do have special text numbers that customers can forward any spam messages to.
They're then able to investigate the number which they came from.
Mark Brill is Chair of the DMA's mobile council, whose research points to the figure of eight million spam texts being sent out every day.
"That makes SMS spam a serious problem," he said.
"We would encourage the ICO to continue their enforcement efforts and would like to see the UK operators to provide better spam filtering software."