Your view: Google privacy settings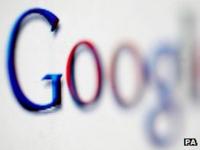 Google's new privacy policy was implemented today (1 March). Private data collected by one Google service will now be shared with its other platforms such as YouTube, Gmail and Blogger.
The EU's justice commissioner Viviane Reding told the BBC the company's new policy breaches European law.
She said it goes against the idea that people have the ultimate right to decide how a company uses information it has gathered on them. Google said it's policy is easier to understand.
Newsbeat listeners have been sharing their thoughts on the changes.
Texts to Newsbeat
John in Aberdeen said: "I'm not happy, trying to cut down on unsolicited advertising mail. I'll be changing search engines to Bing or similar."
But Dave in Dover argues that it's a small price to pay for the service Google provides.
He said: "I think Google should be allowed to share some info as we get this great service for free and in a way its our way of giving them something for it."
Lee in Surrey agrees, he told Newsbeat: "Google gives us free email services, free YouTube, and free access to information more or less instantly.
"People need to work to provide this service so I for one don't begrudge them using my details to fund a service I use daily."
James from Bristol added: "If Google had this policy from the start no-one would be making any sort of fuss, plus Facebook holds a lot more information than Google anyway!"