Beyonce to star in musical by Glee creator Ryan Murphy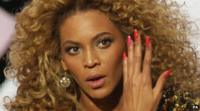 Beyonce has signed on to star in a movie musical directed by Glee creator, Ryan Murphy.
Murphy's production company has confirmed the film will be called One Hit Wonders.
It will also star Cameron Diaz, Gwyneth Paltrow and Reese Witherspoon.
The actresses will play singers who each had a hit song in the 1990s, but then faded into obscurity. The film follows their story as they decide to join forces and create a supergroup.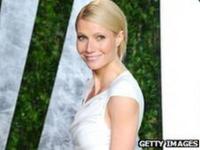 Newsbeat's been told that no script has been written yet but that Beyonce's role has been created.
It's thought to be the first major project the pop star has undertaken since giving birth to her daughter Blue Ivy Carter in January.
Murphy will direct the film and write the script with his fellow Glee co-creators Brad Falchuk and Ian Brennan.
It will be the first producing credit in Gwyneth Paltrow's career.
Andy Samberg from the US TV comedy show Saturday Night Live is also involved with the project.
Samberg and his band The Lonely Island - whose parody songs I'm On A Boat and I Just Had Sex have been viral hits on YouTube - will write the original music for the movie.
The release date for the film has not been announced yet.