Game says it will not stock EA title Mass Effect 3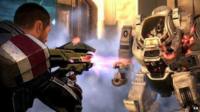 Mass Effect 3 will not be stocked at Game stores across the UK, the high street chain has announced.
The Electronic Arts (EA) title is released at the end of next week.
Game has apologised to customers on its Facebook page but does not give a reason for not being able to supply Mass Effect 3.
"We're contacting you with news that, unfortunately we are not in a position to supply you with your copy of Mass Effect 3," said a statement.
"As dedicated gamers, we know how disappointing this will be for you, and we apologise sincerely for the inconvenience that this will cause."
Game customers who have pre-ordered the title will be given £5 in loyalty card reward points.
The high street chain has refused to comment on reports that other EA games could be affected from next month.
The firm trades from more than 1,270 stores in nine European countries and Australia but has seen its share price drop 90% over the last year.
Credit hangover
Earlier this month Game agreed revised lending terms with its bankers, led by the government-backed Royal Bank of Scotland.
It has been talking to its suppliers, such as EA, looking for their support to keep it in business.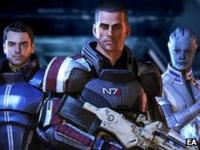 The firm is facing competition from internet firms and supermarkets, who often sell new blockbuster titles as loss leaders to attract new customers into their stores.
In response, Game has been closing shops and moving into digital gaming.
EA has posted a message on its UK website showing which other retailers Mass Effect 3 will be available from.
Keza MacDonald, UK games editor at IGN.com, says other titles have been affected recently at Game.
She said: "We've had Tekken 3DS, Ubisoft, the PlayStation Vita launch line-up and also The Last Story which was a RPG for the Wii, and the company was unable to stock those.
"This is all a hangover from the credit issues that the company was having at the end of last year and the beginning of this year, which meant that they couldn't physically order stock they didn't have the credit for.
"The question about Mass Effect 3 is, is this a hangover from the company's earlier credit problems or is this indicating that the credit problems are ongoing?
"If it's the latter, then the writing really is on the wall. If it's the former then there might be some hope for salvation."