Your view: Work experience scheme
Campaigners say they will give McDonald's until tonight to pull out of a controversial government work experience scheme.
After that they say they'll protest at stores across the country.
Employment Minister Chris Grayling will also hold talks with dozens of firms today. It's after companies like Burger King and Matalan pulled out of the scheme, with some critics calling it "slave labour".
The scheme allows unemployed young people to do unpaid work for up to two months without losing benefits.
It's aimed at 16 to 24-year-olds on jobseeker's allowance, and allows them to work for a company for up to eight weeks.
Several firms, including Tesco, Greggs and Waterstones, have criticised the scheme.
Newsbeat has been in Swindon to hear what you think.
Aaron Sargeant, 20 (unemployed since September)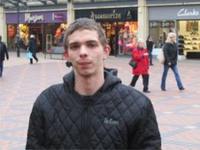 Aaron used to be window salesman, but lost his job last year.
"I don't agree with the scheme, I really don't think it's right and I would rather just find a job that I got paid for.
"I'm not going to work for free, but the job centre haven't helped me, it's all just a waste of time.
"I cant see how this scheme would work anyway because there are a lack of jobs and they wonder why us young people go around making trouble.
"If you're going to do a placement, at least get paid for it, it's silly."
Tyne Townsend, 19 (employed)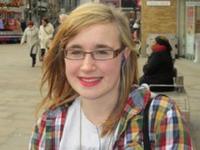 Tyne says she's fed up with people who don't work, and are happy to live off jobseeker's allowance.
"I work hard for my money and they can get nearly the same as me on their benefits.
"They are getting paid for the work experience placement anyway because they're getting their jobseeker's allowance.
"I think they should try and at least work somewhere for a few weeks but maybe not lose the allowance if they quit.
"It might just be that the placement doesn't actually suit their career path."
Tikara Townsend, 26 (spent two months on jobseeker's allowance)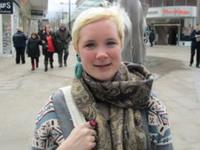 Tikara used to be on Jobseeker's allowance but is now in full time employment.
"I think it's a good idea and a great way of getting people back into work.
"I don't think they should take their jobseeker's allowance from them if they quit because I've seen some of the jobs they have to do.
"I used to work in Greggs and you end up working really hard, so I don't think they should have to give their benefits up.
"Saying young unemployed people should get up and find a job is easier said than done."
Nick Cozens, 21 (recently employed)
Nick was on jobseeker's allowance for two years before recently getting a job.
"If it helps you get a job this scheme then it's a good idea in my opinion.
"It's obviously helping people to get a job and get out there in front of potential employers.
"Although this can be seen as cheap labour - making people work rubbish hours, long hours and they're not getting anything out of it."