Leading model agencies 'ban' sunbeds over cancer fears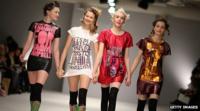 Some of the UK's leading model agencies have signed up to a 'no sunbed' policy.
The directors of Next, Storm, Elite, Premier Model Management, Oxygen and Union say they have committed themselves to a zero-tolerance approach to sunbed use for all of their models.
The scheme is part of Cancer Research UK's R UV UGLY? campaign, which was set up to raise awareness of the dangers of using sunbeds.
The move comes ahead of London Fashion Week, which begins today [17 February].
Models 1, FM, Nevs, First and D1 have also committed to the policy.
It will affect both models already signed to the agencies and aspiring models who want to be represented by them.
'Leathery' skin
Sarah Doukas, the managing director of Storm Model Management, said: "Supporting this campaign makes perfect sense as the wellbeing of our models is of paramount importance and we take a serious approach to their health.
"We recommend that they choose safer options if they require a tan - spray tans are easy to apply and can last a week."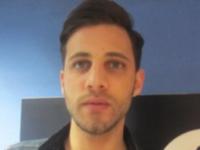 People under the age of 35 who use sunbeds are 75% more likely to develop malignant melanoma - a serious form of skin cancer.
Cases of melanoma in Britain have quadrupled over the last 30 years, and it has become the second most common cancer among 15-34-year-olds.
Matthew Holbrook from the TV programme Model Misfits now agrees with the ban, but admits to being an "avid sunbed user in the past".
He said:"I used sunbeds up until 5 months ago, fifteen minutes twice a week. It was more about having a suntan, it's seen as a good thing - not like Geordie Shore or TOWIE - more a natural tan.
Last year, a new law was introduced in England and Wales banning under-18s from using sunbeds.
Chris Lunn from Cancer Research UK, said: "Using sunbeds can make your skin coarse, leathery and wrinkly. If you feel you must have a tan, it's safer to fake it."
Holbrook says role models on television should be more responsible: "It is shows like TOWIE that promote sunbeds and that is the wrong message. What we should be doing is looking after our bodies and our skin."
Radio 1 DJ Scott Mills told the BBC in 2010 that he was once "obsessed" with using sunbeds.