Facebook's timeline: The facts about site's new feature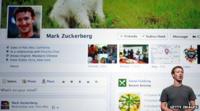 If you are one of the 845 million Facebook users who hasn't changed your wall into a timeline yet, you don't have long to get your online life in order, else Facebook will do it for you.
Facebook wants to update the look of profile pages, and the timeline is designed to be more the "story of your life", as they call it, and less of the occasional wall-scrawl that falls off the end of your page after a few days.
"The photos of your graduation get replaced by updates about what you had for breakfast," says Facebook's Sam Lessin.
The new profiles can collect your best moments in one place and the good stuff doesn't vanish as new things are added.
Not optional
Timeline profiles were launched in September 2011, and up till now have been optional.
However, if you're not already using a timeline, your profile page is going to be forced into the new layout.
Within the next few weeks, Facebook haven't confirmed exactly when, you'll get a message warning that you have seven days to make any changes before the new timeline page goes live.
So what do you need to do to stay in control of your life story?
Privacy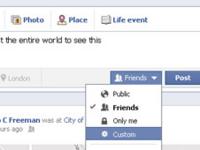 If it was visible to your friends before, it's still visible now (unless you hide it).
There are no changes to your current privacy settings, but timeline does make your Facebook history easier to see, for better or worse.
There may be things you don't want to be reminded of, or don't want some friends, or employers, to see.
So check the privacy settings for your photos and for your wall posts.
Activity log
You can find, and edit specific types of post quickly using the Activity log. This means you can display just videos, or events and decide if you want these included.
Life events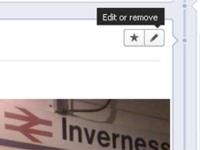 If you don't make any changes to the timeline, Facebook will automatically choose items to feature.
It does this based largely on popularity, so if something got a lot of comments or likes, it'll probably show up on your timeline.
You can choose your own featured posts by clicking the star button on a story.
You can also add "life events" to record things that happened to you before Facebook was invented.
These are public by default, so you might want to use the privacy settings here.
Delete or hide?
If you don't want a story featured, you can click the hide button.
Hiding a story stops it being seen in your timeline by others, but if someone else was tagged in it, it will still appear on their page.
Deleting your own story removes it from everywhere.
Checking who sees what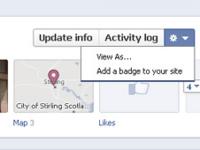 Find out what other people see on your profile by using the 'View as' button.
This is under the cogwheel menu at the top right of your timeline.
You can then make any privacy changes if you're not happy with the look.
Cover photo
This is a new type of image, the wide cover picture, which will appear at the top of your page.
Unlike every other photo on Facebook, this is always visible to the public and you can't hide it through the privacy options.