TicketWeb investigates online database attack
13 February 2012

From the section

Music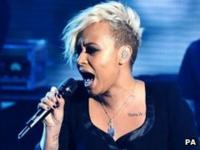 Ticketing agent TicketWeb says it is investigating an online attack which saw an "unauthorised party" contact their customer database.
Customers were sent "up to" four emails on Saturday 11 February asking them to click on a software update.
They say customers' credit card information was not "vulnerable during the attack".
TicketWeb has contacted their customers asking them to "not to click this link" and "delete" the invitation.
A statement from the company said: "Customers who may have entered card details upon following the link have been advised to contact their card issuer immediately for advice in respect of the best course of action to take in their particular circumstances."
They said they "sincerely regret any concern that may have been caused."
The statement continued: "TicketWeb UK take the security of customer data very seriously and will be liaising with the Information Commissioner's Office in relation to this unauthorised system access."
In an email to customers on Saturday TicketWeb said they have taken action to prevent further "vulnerability" and that they are continuing to "resolve this concern".
It added: "We are continuing to investigate this unauthorised access, and will send you a follow-up email when we have additional information."
TicketWeb is part of Ticketmaster one of the UK's leading internet based agents selling tickets for thousands of entertainment events including concerts, clubs and exhibitions.