Your views: BBC Radio 1's Hackney Weekend
More than 25 acts have been announced for BBC Radio 1's Hackney Weekend.
Professor Green, David Guetta, Labrinth and Jessie J are among those confirmed for the two-day Hackney Marshes event.
BBC Radio 1's Hackney Weekend 2012 will take place on 23 and 24 June with 100,000 tickets available.
The majority of the tickets for the event are being allocated to people living in Hackney and the surrounding boroughs.
Newsbeat has been speaking to Hackney residents to hear what they think about the festival coming to their borough.
Jewylle Dehaney, 23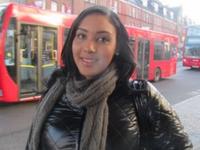 "I've lived in Hackney all my life and it'll be good for people to come and see that's it not got the reputation they think. It's my home. I know everyone, everyone's friendly. I know it's got negativity in terms of crime but I like it here.
"I love Jessie J at the moment - her catsuits, her hair, her swagger. I've never seen her live so this is going to be the best opportunity."
Abby Olagunju, 27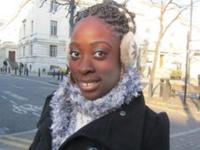 "I love Hackney. I love the Broadway market, it's trendy, it's a nice place to work and there's lots to do. I genuinely think it's great Radio 1's coming here. It'll liven up the area even more. I'd love to go and it's great it's free. You'd expect to pay 150 quid to see those acts over two days.
"For me, my favourite is Ed Sheeran. I think he's an amazing singer and lyricst."
Irshaad Moossun, 21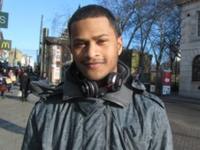 "What? It's free? I'm definitely going to try to go. This line up is big. David Guetta? You can't get bigger.
"I hope Kelly Rowland turns up to sing When Love Takes Over. It's good Leona's there - she's from round here."
Michael Duberry, 27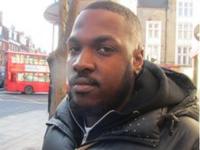 "The whole thing sounds cool. Hackney is my home town. I feel comfortable round here.
"It's great Wretch 32 and Tinie Tempah are going to be there. I like their stuff, I've got Wretch's mixtapes."