Homeland stars say new series will be 'compelling'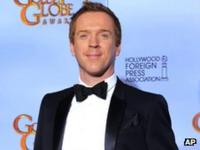 David Harewood and Damian Lewis have described their new TV show as "interesting, compelling drama".
The actors appear in Homeland, which will be screened in the UK this month.
Lewis said: "It's very comforting and very gratifying that people want good drama."
Homeland has already been hugely popular in America, and last month won the Golden Globe award for best dramatic television series.
In the series, Damian Lewis plays the part of Nicholas Brody - an American marine who was captured by terrorists and kept as a prisoner of war.
The show follows CIA agent Carrie Mathison - played by actress Claire Danes - who believes Brody has been converted by al-Qaeda and is now a threat to America.
Lewis says there was a gap in television schedules for a new intelligent thriller.
"There was maybe a hole to be filled and Homeland is giving people thought-provoking interesting compelling drama," he said.
'Adrenaline'
The two British actors spent five days in Los Angeles last month around the time of the Golden Globe awards.
Lewis said: "The hysteria surrounding this show in LA was at fever pitch and just being there for those five days we really got a sense of how in love with it everyone is."
The programme has been compared to 24, the US action series starring Kiefer Sutherland.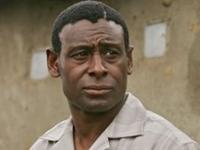 But David Harewood says Homeland is deeper and more complex than 24.
"In 24 there's an explosion every 20 minutes or something and there's this huge clock ticking, it's all adrenaline, adrenaline," he said.
"[Homeland] is on cable television in America, so there's no adverts - they don't have to write to a climax every 20 minutes for an advert.
"What the writers have done is really slow things down so it becomes quite deep."
Harewood plays the part of David Estes, who is the director of the CIA's counter-terrorism department.
The actor told Newsbeat: "If people are kind of wanting that 24 adrenaline they're not going to get it.
"They're going to get a very different experience that really gets them to listen. It's one of those shows where you really need to pay attention."
Damian Lewis added: "What they miraculously manage at the same time is to give you that edge of your seat thriller feeling so people are coming back because they're keen to know what happens."
Homeland was first screened in the US in October, and has already been commissioned for a second series.
Harewood said: "We're really excited about the second season, really excited to know where they'll take the story because we have no idea."
Homeland begins 19 February on Channel 4.