Paula Abdul confirms she is leaving US X Factor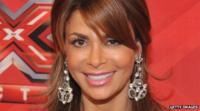 Paula Abdul says she is leaving the US X Factor after one series as a judge on the talent show.
It comes a day after Fox confirmed that fellow judge Nicole Scherzinger and host Steve Jones would also be leaving.
Abdul said in a statement she's learned "business decisions often times override personal considerations" and that she remains friends with Simon Cowell.
There's no word yet on who will be brought in as replacements.
The remaining judges are music producer L.A. Reid and Simon Cowell himself.
Steve Jones, who hosted the show's debut season, tweeted on Tuesday that it was a "shame" he was leaving but added: "I can't complain as I've had a great time."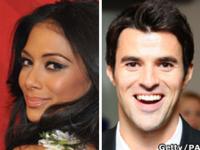 He gave no explanation for the decision but wished everyone on the show good luck.
Former Pussycat Dolls' singer Scherzinger has yet to respond to the news.
The singer was originally lined up to co-host the show alongside Jones but was moved to the judging panel to replace Cheryl Cole after producers decided she wasn't right for the series.
'Underperformed'
The viewing figures for the US X Factor fell short of the 20 million originally predicted by its creator, Simon Cowell.
He recently admitted he'd been "too arrogant" after a successful 2010 and promised to revamp the US version of the programme.
The US X Factor pulled in 12.5 million people for its opening show in September 2011 and achieved consistent ratings.
But it still trailed far behind its big rival, American Idol, which got 26 million for its season opener.
Despite falling short of Cowell's expectations, the show is due back for a second series later this year.