Tinie Tempah and Mario Balotelli GQ's best dressed men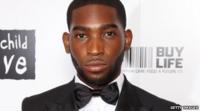 Tinie Tempah has been named the UK's best dressed man by GQ magazine.
The east London rapper is praised for having a "true passion for elegance and proportions".
Dropping out of the top 50 is Prince William, while his brother Harry is 25th - down from fifth last year.
Others in the top five include Manchester City striker Mario Balotelli, Doctor Who star Matt Smith and Twilight heart-throb Robert Pattinson.
Also high up in the rankings are a trio of superhero actors - Andrew Garfield (fifth), Henry Cavill (sixth), and Christian Bale (eighth).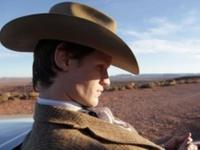 The rock scene is represented by Kasabian guitarist Sergio Pizzorno (ninth) and Stone Roses front man Ian Brown (10th).
GQ says the Mancunian singer could wear "a pair of plimsolls as earrings and part of you would wonder if you should too".
Elsewhere, David Beckham is up to 13, while Gary Barlow and Professor Brian Cox are new entries at 16 and 33.
Irish-German actor Michael Fassbender, star of the recent movie Shame, is named as the most stylish international man.
Fashion flops
It's not all good news though. The magazine has also come up with a worst dressed list.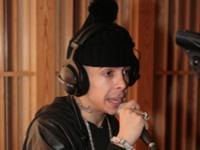 Scraping the fashion barrel is American rapper and ex-boyfriend of Rihanna, Chris Brown.
Jamie Oliver, Robbie Savage and Dappy from N-Dubz also feature in the top 10.
GQ accuses Savage, who recently appeared on Strictly Come Dancing, of looking like "a reject from a Mills & Boon cover".
The list is compiled by GQ's editorial staff and a celebrity panel.
Helping out this year were the likes of US fashion designer Tom Ford, Gary Barlow, Mark Ronson, Kelly Rowland, Piers Morgan, David Walliams, Giorgio Armani and the founders of Dolce & Gabbana.
The full list of fashion highs and lows appears in the magazine's March issue.