Games company reveals details of Resident Evil 6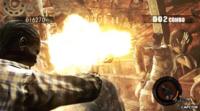 Resident Evil 6 will be released in November 2012, Capcom have confirmed.
The games developer announced they are currently working on the new instalment of the popular zombie series.
An official trailer for the game was released on Thursday (19 January), and hinted that parts of it will be set in China.
Resident Evil 6 is due to be released on 20 November for consoles, with a PC version of the game to follow soon after.
Capcom said Chris Redfield and Leon Kennedy - characters from previous games in the series - would star alongside a number of new characters in RE6.
Speaking about the game's plot, the company said: "It has been ten years since the Raccoon City incident and the President of the United States has decided to reveal the truth behind what took place in the belief that it will curb the current resurgence in bioterrorist activity."
"Due to be by the President's side is his personal friend and Raccoon City survivor, Leon S. Kennedy, but when the venue suffers a bioterrorist attack, Leon is forced to face a President transformed beyond recognition and make his hardest ever decision."
Racism accusations
The series caused controversy in 2009 when the fifth instalment of the game was accused of racism.
Resident Evil 5 was set in Africa, with many of the game's targets native Africans.
A number of journalists and bloggers expressed concern that the game would encourage negative stereotypes.
In an interview with MTV after the release of RE5, producer Jun Takeuchi said there was a "misunderstanding" that occurred when the company published the first images of the game.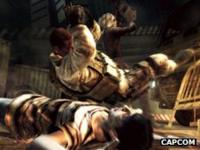 Speaking about accusations of racism, Takeuchi said: "We were quite surprised by the reaction that came out."
"I think everyone understands that we never set out to with the intention to make anything that was racist. That was never our intention."
Fans of the series also complained that Resident Evil 5 was too action-based, and had strayed too far from the game's original horror roots.
In 2010, Capcom's product marketing manager Matt Dahlgren commented: "A lot of fans thought Resident Evil 5 was too much action and not enough survival horror.
"After the original game shipped, we took a lot of fan feedback into account before creating the [later] episodes."
Despite the criticism, Resident Evil 5 became the best-selling game in the series so far according to Capcom, selling 5.6 million copies worldwide.