Sherlock series gets US television pilot, confirms CBS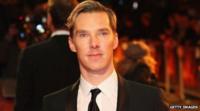 US television network CBS has confirmed it plans to make a pilot episode of Sherlock Holmes.
The show will be called Elementary and the character of Sherlock will be an American based in New York.
If the pilot is picked up, a series will be made and aired in the autumn.
Executives are yet to cast the role of Sherlock and haven't confirmed the name of the street he will live on, or which Arthur Conan Doyle stories will be told.
The show is being written and executive produced by Robert Doherty. Sarah Timberman and Carl Beverly will also be executive producers.
The news comes as writers Mark Gatiss and Steven Moffat confirmed there would be a third series of the UK show.
Moffat tweeted on Sunday: "Yes of course there's going to be a third series - it was commissioned at the same time as the second."
Sherlock, which moves the classic tales to the modern day, has been a hit with both critics and audiences.
The second series regularly pulled in more than 10 million viewers for stories like The Hounds of Baskerville and A Scandal in Belgravia.