Your views: The government plans to change the NHS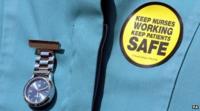 The main groups that represent nurses and midwives say they're now against government proposals to change the NHS in England.
The Royal Colleges of both Nursing and Midwives were trying to reshape the government's NHS plans, but are now rejecting them.
The changes would give GPs more control over NHS budgets and open the health service to more competition from private and voluntary groups.
It's all part of The Health and Social Care Bill which the government hopes will completely overhaul how the NHS is run from 2013.
From a midwife
"I am a midwife who works in the north of England. The changes proposed have really shaken all the staff here, jobs have been put at risk.
"We all strive really hard to maintain excellent care for the women here whom we all do care very much about. However, we are now not only tackling time, money and under- staffing constraints. We are also facing massive structural and geographical changes to the system."
Shaun Walker, 21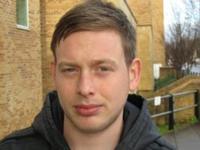 Shaun's son is currently being treated at the hospital.
"This hospital isn't bad to be honest, the nurses are good and are always in every 15 to 20 minutes to check on things.
"I asked for a second opinion yesterday and they came back to me within an hour so it was very good.
"I know people complain about nurses and the NHS but I haven't got any problem and I think they've done a good job.
"I can't see what is wrong with it at the moment and we've received great care."
Leah, an occupational therapist from Margate
"I'm an occupational therapist who works at a hospital but for a separate company, called a social enterprise.
"We are a separate service (but on the same as NHS wages) which makes us more reflective and adaptive, giving a better service.
"Seeing the poor (and great) and nursing care around, maybe competition would make them better professionals?"
Chantelle Ramsey, 20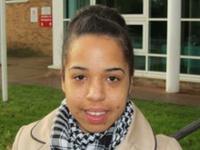 Chantelle has been coming to the hospital for the past year.
"I really think it's ok how it is and I dont think other organisations coming in to run things will help.
"The changes will just cause arguments over how it's going to be run and how it's all going to be divided up.
"I think my care has been pretty good and there are no guarantees my care would get any better.
"The nurses here do seem overstretched but even if they are overrun they always seem professional and they never let it effect their work I don't feel."
Julian, a GP from Bedford
"I support the government plans to change the NHS.
"We need a massive overhaul and a change in the free for all culture of a system that was set up in 1948 when social circumstances were very different."
Steve Higgs, 34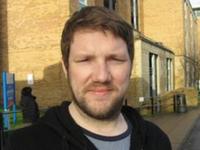 "Some of my older relatives haven't been treated to the best of degree to be honest though within the NHS.
"They have actually had their best health care when they've been assigned to a private place because the NHS couldn't cope.
"I dont think the government's bill will go down popular with the whole of the country really.
"It's something that we have come to expect to be there for the money we pay in National Insurance and other taxes, right?"
Sarah, a nurse from Rugby
"I'm currently a student nurse, and the changes identified are not for the better care of patients.
"They want to save money, cut services and then expect the nurses and doctors to work harder for less money to pick up their cuts. In the long run the patients will suffer, but not because of the lack of nurse care."
Sarah, in Epsom
"Health care will still be free under the new government plans. People must understand that.
"It may be provided more often by private companies rather than NHS providers.
"This may be an advantage to patients if the service is better quality and more efficient than the NHS providers can deliver.
"And the bill will then be paid by the NHS not the patient. Things need to change and private enterprise could offer real health benefits to the public."