Steve McQueen says sex addiction film is 'realistic'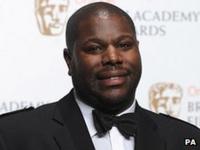 Steve McQueen says his new film Shame is a realistic portrayal of sex addiction.
The film stars Michael Fassbender as lead character Brandon, who struggles to control his sexual desires.
McQueen, who also won the Turner Prize in 1999, says he was influenced by changes in attitudes towards porn.
"This film isn't a warning, it's just a reflection on what's happening now, it's reality. I'm not passing judgement on anyone," said the director.
"All kids have to do is press buttons on their smartphones and they can get the most explicit images you can think of.
"That's the world we're living in right now. When I was growing up I would break my neck looking at the top shelf of newsagents looking at the pornography on there."
Naked scenes
X-Men: First Class actor Michael Fassbender says he wasn't phased by having to be naked in several scenes when shooting the film.
He said: "If you sign up to do a film about a character who's suffering from this condition then obviously you're going to be taking your clothes off and you're going to be in some intimate situations."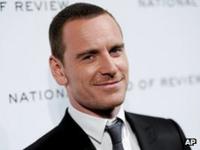 The actor hopes the movie will create debate about sex addiction among audiences.
"Each scene has information about this character and his relationship to sex and through these sexual escapades, [audiences] could perhaps start to understand the condition," he said.
"We really get to see a clearer insight into the real effect of this condition and how [Brandon's] life is spiralling out of control because of it."
Shame has received a mostly positive reception from critics and Fassbender, 34, has been nominated for best actor at this weekend's Golden Globe awards for his role in the film.
"It's exciting," he said. "We started off making this film back in February. We thought it was important and relevant but you don't know.
"There's an element of discovery as you go but you hope you're telling it in the best way possible.
"Then you release it to the public and what's been so encouraging for us is the fact that people have embraced it the way they have."
Shame is released in UK cinemas this weekend.