Your view: Energy bill complaints top four million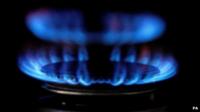 More than four million customers complained to their energy supplier last year, according to consumer group Which?.
They say complaints to the six major energy suppliers are at "shocking levels" and claim many people are missing out on compensation because not enough of them take their complaints to the energy watchdog.
This report says it's things like mistakes on bills and inaccurate meter readings which causes the most hassle for customers.
At the moment, energy suppliers only have to publish the number of complaints that are still unresolved by the end of the next working day.
That number rose to 628,000 last year but this process fails to show how many complaints suppliers actually receive.
Which? want suppliers to do more and to make customers aware that if their complaint is unresolved after eight weeks they can approach the energy watchdog, Ofgem.
Last year suppliers paid out - on average - £125 in compensation per case through Ofgem.
Newsbeat has been out to get your views.
Charles Lawley, 23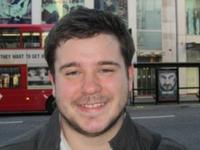 Charles rents a house and says his girlfriend normally looks after the bills.
"I do actually know where the meter is in our place, it's like an old cricket scoreboard.
"We did have to make a complaint when we first moved in because they started overcharging us and they sorted it out fairly quickly.
"They're fiddling aren't they and it seems to me that they're trying to hide it - that people are complaining.
"They should be held to account and more people should know the steps they can take to sort a problem."
Emma Pritty, 23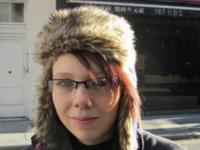 Emma says she had to complain to her energy supplier after they got her bills wrong.
"We don't use much electricity because we work really long days and they complained to us because they thought our meter reading was just too low.
"I never deal with the bills any more, my flatmate looks after it because it always seems wrong, it's never straight forward.
"After we complained they took two to three months to resolve the issue and so I'm a bit gutted that I could have taken this further.
"It would be brilliant if they made us aware that we could claim money back."
Sophie Powell, 22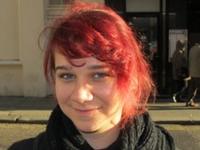 Sophie says she takes charge of the bills in her property because she likes to be on top of what's going on.
"I had problems when I left my last property and I kept getting bills that I shouldn't have.
"It's unfair if you're not publishing fully how many people are complaining because if I found out my supplier had loads I would have looked elsewhere.
"I don't really have the time to phone people to chase up the problems in the first place.
"It's ridiculous that most people didn't know about this way of complaining before now. It's annoying and I definitely would have done that if I could."
Paul Shardlow, 29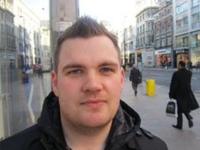 Paul rents a property and says he manages his electricity bills well.
"It is a bit confusing - I know where the meter is but I don't know how to use it - it's hidden and is out of the way.
"We have never had to complain and we haven't really had any problems with our supplier.
"If I knew how many complaints a certain supplier had received it would definitely sway my decision and I would look for those who were performing the best.
"They need to do more because if you don't know the supplier is being rubbish you won't stay with them but if they're keeping quiet then you will keep with them, won't you?"