War Horse 'wasn't right' for 3D, says Spielberg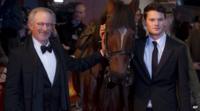 Stephen Spielberg has said that filming in 3D wasn't right for his new movie, War Horse.
Speaking at the premiere in London, the director said he supported the format but that it should be used with care.
"Tintin was the right film for 3D but I didn't think War Horse was. I think 3D is a tool in a very large tool kit and we have to learn to use our tools wisely and appropriately."
But Spielberg added that he may one day 'retro-fit' Jurassic Park for 3D.
The Oscar-winning filmmaker said: "I don't think the same tool should be used for every motion picture and 3D is great for Avatar but I never would have made ET in 3D, even if I had made it today.
"The only film that I may retro-fit in 3D someday is the first Jurassic Park. I wouldn't be opposed to that.
"I really believe that 3D is good for some pictures and perhaps not for others."
The format has grown in popularity in the last few years, spurred by the success of Avatar, the biggest grossing film of all time which was was widely praised for its use of 3D.
Overused format?
However, there has also been criticism over ticket prices and whether 3D is being used with enough thought, or just added on as a post-production "gimmick".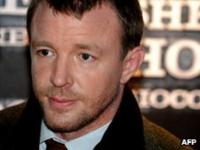 British director Guy Ritchie recently said he wanted to film his second Sherlock Holmes movie in 3D, but that studio bosses weren't convinced.
"I did try to push [Sherlock Holmes] for 3D but the main reticence was there was a lot of 3D coming out and it felt almost tired at the time we were embarking on it.
"I am fan of anything that's innovative but at the time it just didn't feel that innovative."
Mission Impossible 4 director Brad Bird is another film-maker to add to the debate.
In December, he told Newsbeat that he was "not convinced" that 3D was the future of cinema.
"I think that any time you have a new toy, people feel excited about it and then they overuse it," he said.
Bird said he wasn't totally against 3D but that he was more excited by the prospect of bigger and higher resolution screens.
Despite the questions over how best to use the format, other big-hitters in the film world are still making 3D versions of their old movies - a process called 'retro fitting'.
James Cameron is currently doing it to his epic Titanic and George Lucas is also converting all his Star Wars films.