Label boss is 'concerned' over future of guitar music
11 January 2012

From the section

Music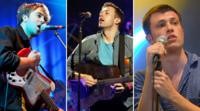 Concerns have been raised about the future of guitar music with one of the UK's top record company bosses saying labels are "scared" to sign new bands.
Jim Chancellor, managing director of Fiction Records, says his competitors are taking on less rock music "because not much of it is succeeding".
He admitted guitar music needed a "shot in the arm" and that opportunities to promote bands in the media are limited.
Chancellor has signed bands including Snow Patrol, Elbow and White Lies.
Artists' view
According to the Official Charts Company the top five selling "rock" albums of 2011 were Coldplay, Noel Gallagher's High Flying Birds, Florence & The Machine, Foo Fighters and Mumford & Sons.
Putting to one side new projects from ex-Oasis stars Noel Gallagher and Beady Eye, the figures show there was only one debut album from a guitar band (released in 2011) in the top 35 best sellers of the year - from London band The Vaccines.
Newsbeat was unable to obtain full sales figures about guitar music but many of the genre's biggest names admit it's been a challenging couple of years.
Speaking to Zane Lowe on BBC Radio 1 last week Noel Gallagher said he didn't see any breakthrough rock 'n' roll bands on the horizon.
Lead singer of Welsh rockers Lostprohets Ian Watkins agreed, saying: "What's out at the moment is very saturated, it's reaching the point where you're like 'enough'."
Kele Okereke, front man with indie stars Bloc Party, was more optimistic about music fans welcoming back the sound, saying he was "excited about the idea of making rock music again".
'Limited' opportunities
Jim Chancellor describes the offices of his label Fiction, a subsidiary of major label Universal, as being like a "boy's bedroom".
Indeed it is: There's table football, a huge stereo and demo CDs heaped in towering piles.
He made his name in the music industry by sticking with many guitar-based acts through good and bad times.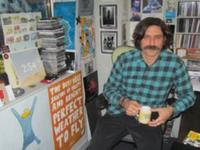 Artists like Snow Patrol, Elbow, White Lies and The Maccabees have all been given time and space to mature on his label.
"The problem is everyone is looking for instant results from a new signing," says Chancellor.
"What we've tried to do at Fiction is help bands through those phases. We try and nurture talent.
"Television is very limited. For guitar bands it's Channel 4 and Later… With Jools Holland. There are very few other outlets.
"As much as it is difficult to get heard the White Lies record sold really well and so has the Snow Patrol record in a climate where it's been tricky."
He's invested in two new guitar acts set to get a push in 2012, Spector and 2:54.
"There's a lot of guitar music out there. But there's a lot of OK guitar music out there," he says describing the current guitar music landscape.
Sound Of 2012
In the first week of January the winner of the BBC's Sound Of 2012 list was revealed as London folk/soul singer Michael Kiwanuka.
The list, chosen by more than 180 DJs, bloggers and critics, saw only one guitar band make it into final 15 longlist (Spector).
"Guitar music seems to be OK in terms of singer/songwriters… you mention Ed Sheeran and Ben Howard," said Kiwanuka. "But bands… I guess guitar music is struggling."
Chancellor concludes by saying he hopes there's still a guitar band out there which could "change everything", using Nirvana and Arctic Monkeys as examples.
"There just haven't been that many great guitar records of late," he says.
"The BBC Sound list reflects that a little bit - the knock-on is that people are trying to do other things. Guitar music does need a shot in the arm. It always does.
"I do think people are backing off bands because it's difficult. That's their loss. I'll keep doing what I'm doing."