Brian Dowling: Big Brother is 'better' on Channel 5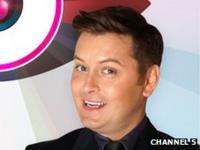 Brian Dowling has told Newsbeat he thinks Big Brother has improved since moving to Channel 5.
The TV presenter said: "I think it's bigger, better and bolder, and it works - there's still an interest out there for the show."
"We're attracting a different audience. The show itself is quicker, it's younger, it's more colourful, and I think it's very American."
The new series of Celebrity Big Brother begins tonight at 9pm on Channel 5.
The show ran on Channel 4 for 11 years before it was dropped by the broadcaster in 2010.
It then moved to Channel 5, where a new series of Celebrity Big Brother began featuring Jedward, Amy Childs and Kerry Katona.
Dowling says there will be a number of changes when the new series launches tonight.
"The house will look different, there'll be a new [diary room] chair," he said.
"Tasks will change but I think the way the show looks and the editing will stay the same.
"I think it's all about the contestants, and the contestants create the storylines."
In 2011, Channel 5 paid production company Endemol more than £100 million for rights to screen Big Brother.
However, when Paddy Doherty was crowned winner of Celebrity Big Brother last year, it was the least watched final in the show's history.
Channel 5's average audience for the non-celebrity version of the show was 1.7 million, compared with an an average of 3.2 million who watched the programme in 2010 during its final series on Channel 4.
Live Feed
Some fans of the show were unhappy when Channel 5 chose to drop the live feed, and broadcast only edited highlights.
Dowling says: "When it came to Channel 5 there were going to be changes. And I think that they felt that the show didn't require the live feed.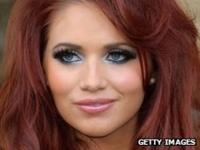 In previous years when the programme was on Channel 4, live coverage from the house was broadcast on sister station E4.
"I understand why people want the live feed, because people want to see what contestants are like 24/7, I understand that. People are passionate about the show," Dowling said.
The 33-year-old dismissed claims from former contestants that footage is heavily edited in the programme.
"The one thing I don't tolerate from anyone is that it's heavily edited," he said.
"I can understand that things are cut together, but when someone does something or says something, they've said that. You can't legally show someone doing something when they've not done it.
"I don't like the use of the words editing, I think it's just a cop-out really, I think it's an excuse."