Simon Cowell says he was 'too cocky' with X Factor USA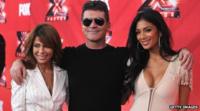 Simon Cowell has admitted he was "too cocky" when launching The X Factor USA.
"I had come off the back of a massive hit in the UK, had the adrenaline and couldn't wait to put the show on here, and it is going to take a little longer than I thought," he said at a press conference.
"I think I probably came here a little too cocky, but I am cocky by nature."
The final of The X Factor USA takes place on Thursday 22 December.
The three remaining contestants - Melanie Amaro, Josh Krajcik and Chris Rene - will compete to win the $5 million (£3.1m) recording contract.
Cowell said: "With these three finalists this will be the greatest final we have ever been in."
Fellow judge L.A. Reid added: "They are all amazingly talented, unique in their own right. Each one of them has a distinct competitive advantage."
Simon Cowell also confirmed that guest performers on this week's finale will include Ne-Yo, Pitbull and Justin Bieber.
Category changes
The X Factor USA launched in September, with Cowell saying at the time that it would be more successful than American Idol.
But throughout the series the show has drawn an average of 12 million viewers, less than half the number that watch American Idol.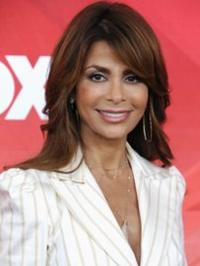 Steve Jones has presented the first season, with Cowell, L.A. Reid and Paula Abdul on the judging panel.
Cheryl Cole was also supposed to be a judge originally, but was replaced by Nicole Scherzinger in the early stages of the competition.
Paula Abdul hinted that there may be changes to the show next year.
At the moment, each judge mentors a different category; Boys, girls, groups and over-30s.
Paula Abdul is the only judge not to have a contestant she mentored in the final, after all of her groups were eliminated earlier in the series.
She says that fans want each judge to take on a mixture of acts, rather than a whole category each.
"Listening to the fans, a lot of them have been pouring in suggestions," she said.
"Maybe if each judge had one group and we each had one female, one male and one over, that would solidify more interest in groups. And we should pick out of a hat, that's what people are saying."
The final of X Factor USA will be shown in the UK on ITV2 at 8.30pm on Thursday 22 December and 8pm on Friday 23 December.