Teenage ID card system 'not working' says PASS
19 December 2011

From the section

Health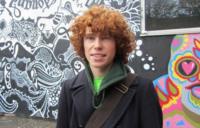 A record number of teenagers have been turned away from clubs and pubs because staff aren't accepting government backed ID cards.
The claims come from the National Proof of Age Standards Scheme (PASS).
Launched in 2003, it regulates companies which make proof of age cards for young people.
PASS says more half a million card users have been refused entry in the last 12 months, the most since the scheme started and three times as many as in 2010.
People working in bars say the law at the moment isn't clear enough, and they're worried the cards could be faked.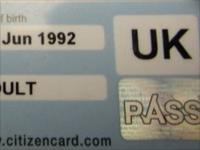 Phil McMahon, 19, a student from Bristol spent £15 on one of the cards because he didn't have a driving licence and didn't want to carry his passport on a night out.
He said: "You get nervous and the worst thing is knowing you're going to let your friends down by not getting in, like they're going to feel bad for abandoning you."
"It's just completely useless. I just wish I'd have bought a driving licence straight off - I'd have saved £15."
'Can't be faked'
PASS says a third of the 1.6 million 18 and 19-year-olds in the UK don't have any official form of proof of age.
When it comes to refusals, PASS card director Kate Winstanley admits a big part of the problem is that the law in England and Wales doesn't specifically mention the word PASS.
She told Newsbeat: "In Scotland the law says the only forms of acceptable proof of age are a driving licence, a PASS hologram card, and a passport.
"Now what we'd like to see is a similar situation in England."
Winstanley says she's confident the cards they approve, which all have a silver hologram, can't be faked.
But many door staff and bar managers aren't so confident, and say that until the law is clearer they won't risk letting people in.
Ian Fox, from National Doorwatch - a group that represents security staff, explained the penalties.
"The guys who work on the door get sacked and the manager can get fined between £20,000, six months in jail, and then the venue can be shut down and then you won't have anywhere to go."
He says there are too many cards in use and that it's almost impossible for staff to work out which are valid.
"You've got a queue of around 200 people going up the street, it's dark, and you're trying to see.
"It's got to be a lot easier, a lot slicker, and a lot simpler."