Films of 2012: Radio 1's top five movies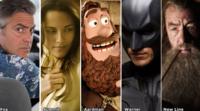 As Hollywood starts to buzz ahead of next month's Oscars, Newsbeat asks Radio 1's film critic Rhianna Dhillon to take us through her top five picks of movies to look out for in 2012.
The Descendants, 27 January 2012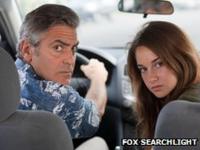 A lot of exciting films in 2012 look like they're heavy on action and special effects, but let's not forget that some of the best movies shun this in favour of some good old fashioned drama.
The legendary George Clooney, who shone in 2011's Ides of March, impresses yet again in The Descendents, a film about a man who realises he needs to get to know his daughters after his wife falls into a coma.
It sounds depressing but it's funny and uplifting, due to the great performances and the Hawaiian backdrop.
Clooney in sandals and flowery shirts - what's not to love?
The Pirates! In an Adventure with Scientists, 28 March 2012
We see a lot of animated films each year but nothing like The Pirates! In an Adventure with Scientists.
The attention to detail is astounding, as is the amount of comedy stuffed into every scene, but what else would you expect from the people behind Wallace and Gromit?
Pirates looks set to be the most exciting pirate based film in years including the last three Pirates of the Caribbean instalments.
Hugh Grant heads the fantastic voice cast and is joined by the vocal talents of David Tennant, Salma Hayek and Martin Freeman as they embark on a quest to win an X Factor-style competition, Pirate of the Year.
The Hobbit: An Unexpected Journey, 14 December 2012
2012 looks like it will be a busy year for Martin Freeman, as away from his pirate antics he is also playing one of the most legendary characters in English literary history; the Hobbit.
He's joined again by the old crew from Lord of the Rings but expect some new faces too, in the form of James Nesbitt and Stephen Fry.
The Hobbit: An Unexpected Journey is a prequel which takes us back to when Bilbo Baggins was young, handsome-ish and about to begin a journey that would lead him to all sorts of perilous adventures, starting with a mission to retrieve treasure stolen by a dragon.
Just another normal day out then.
The Dark Knight Rises, 29 July 2012
As ever when there are prequels, there are always sequels to balance out the world of film.
The highly-anticipated Batman sequel, The Dark Knight Rises, is all about the mix of old school characters as well as fresh blood, which comes largely in the form of the menacing and brutal Bane, Batman's ultimate nemesis.
This latest view of Gotham City looks bleaker and edgier than ever before, although everyone will be looking to Anne Hathaway to provide some light relief as the villainous but sexy Catwoman.
The Twilight Saga: Breaking Dawn - Part 2, 16 November 2012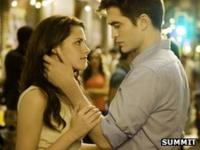 Twitter is buzzing with rumours surrounding the new Batman film, but perhaps the movie franchise that has got everyone talking is Twilight.
Sometimes you have to believe the hype and there has been a lot of hype surrounding Twilight for the past three years.
The Twilight Saga: Breaking Dawn - Part 2 is not only a ridiculously long title but also the upcoming final instalment which will see the Volturi swoop in on the ever-expanding Cullen clan, promising more action and excitement than the rest of the films put together.
Just think, in a year from now, there will be no more pining looks from Edward, zero topless scenes from Jacob, only the sound of sobbing from millions of fans who have invested everything in Twilight since the beginning.