Battlefield 3 'sets sales record' for Electronic Arts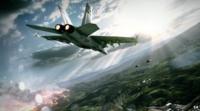 Battlefield 3 has sold more than five million copies in its first week on release.
The game's publisher, Electronic Arts (EA), says it is its fastest selling video game ever.
With 10 million units in total already shipped, EA clearly still has high hopes for its premier first-person shooter (FPS) title.
But with major rival Call of Duty: Modern Warfare 3 due out next week (8 November) sales are expected to slow.
Set in the near future Battlefield 3 features city maps from around the world including Paris, Tehran and New York.
But the campaign feature is largely based near the Iran-Iraq border where the game's US Marines fight the PLR or People's Liberation and Resistance.
'Global response'
EA says the game's high sales have led to unprecedented numbers of gamers logging on for its multiplayer experience.
That has led to complaints from some fans of poor online connections.
But EA says internal estimates suggest "servers and service uptime stabilised to roughly 98.9% throughout the weekend".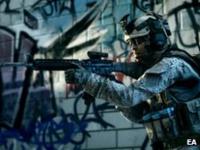 "We are overwhelmed by the global response to Battlefield 3," said Patrick Soderlund, executive vice-president of the EA Games label.
"It is extremely gratifying to deliver an entertainment experience that delights our fans and to have the opportunity to introduce new people to the franchise.
"This launch solidifies Battlefield as a leading entertainment brand."
It may be a record for EA in terms of fastest selling game but it still has some way to go before it breaks other records.
Its predecessor, Battlefield 2, sold 11 million copies in total.
Last year's Call of Duty: Black Ops has also smashed records.
The Activision Blizzard FPS took six weeks to reach $1bn (£647m) worth of sales.
To put that figure into perspective, Battlefield 3 has so far generated $300m (£188m) in sales.