The debate over Europe rages on
25 October 2011

From the section

Politics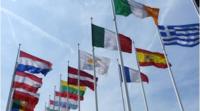 Stay in the European Union, leave it or renegotiate its membership ?
That's what a petition of more than 100,000 people wanted us to be asked, but on Monday night MPs voted we shouldn't by 483 votes to 111.
The Prime Minister David Cameron - along with the leaders of the Liberal Democrats and Labour - had called for MPs to oppose the idea.
So, they got their own way, but it's caused a big headache for the Conservative leader.
Laws and red tape
This lunchtime (25 October) he's said there is "no bad blood" between him and those MPs who went against what he had asked for.
He added that he knew people felt "strongly" about the issue but he had to "give a lead" on the issue.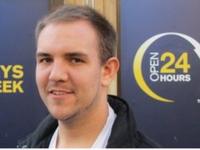 Mark Williams is 24 and a sales manager from Gravesend in Kent.
"I don't think we should be in the EU, we should be separate," he said.
"I don't like the laws and red tape they put on everything, it has to be done their way all the time," he added.
After seeing 81 of his MPs defy him and vote in favour of a referendum, this is the biggest rebellion David Cameron has suffered since moving into Downing Street.
'Not fair'
"I know one geezer (MP Adam Holloway) from here voted the other way and has resigned from his position," said Mark.
"Everyone is entitled to an opinion at the end of the day and he was just voting the way he saw fit," added Mark.
This rebellion is double that suffered by John Major in the 90s, when 41 MPs defied him.
Some say the UK has lost its identity by being part of the EU and that it's a waste of money.
Others argue there are positives, from cheaper roaming rates on your mobile phone to more job opportunities.
Those MPs who defied the prime minister may have harmed their chances of a top job in the future and may now be forced to resign from their position.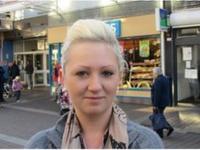 Twenty-five-year-old Lana Bance thinks that is unfair.
"We should definitely have the right to make a decision," she said.
"I think it's really bad they were told which way to vote, it's not fair to be dictated to," she added.
"There's too many people in this country who don't stand up to what they believe in, so it's good that they did it, hats off to them."
Labour saw 19 MPs rebel, but leader Ed Miliband still called the opposition by so many of the prime minister's MPs a "humiliation".