Virgin Media banned from using 'misleading' adverts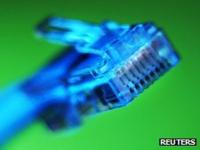 Virgin Media has been banned from using two of its broadband adverts aimed at video gamers.
The Advertising Standards Agency (ASA) described them as misleading and says they must not be used again.
Both featured in the June edition of PC Gaming magazine.
But a complaint, which was upheld by the ASA, challenged claims that Virgin Media's broadband is the best for online gaming.
The complainant said the service suffers from a "significant jitter" which affects game play performance.
Virgin Media argued the first ad was actually an advertorial which had been created by the magazine's editorial team and was not cleared by their usual procedure.
It said the second made no explicit claim of being best for online gaming and instead focused on the firm's 50Mb speed.
A Virgin Media spokesperson said: "We deliver the best broadband around, with faster and more consistent broadband speeds delivered to millions of UK homes."
"Millisecond variations can make a difference in online gaming and this advertorial won't run again in its current form."