Meaden: Young people not applying for apprenticeships
19 October 2011

From the section

Politics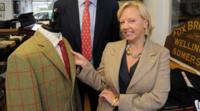 Dragons' Den judge Deborah Meaden says not enough young people are applying for apprenticeships.
The 52-year-old entrepreneur says she thinks it's because they are not perceived as cool jobs.
She also thinks schools should do more to encourage young people to think of other options.
"Through school you're encouraged to be academic, to rush to university. If you don't rush for university then you'll get out of line of sight," she said.
"You'll have to find something else to do. That's wrong."
She offers apprenticeships at her Fox Brothers Mill in Somerset but says they only received a handful of applicants.
"We have been amazed at how difficult it is to find our apprentices," she admitted.
"Most people I talk to in business who have apprenticeship schemes have had problems.
"There are definitely image issues."
'Different skills'
Apprenticeships combine work with training and are often seen as a good way for young people to get experience.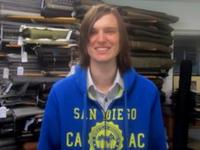 More than 100,000 employers offer them in the UK.
A report by the British Chambers of Commerce says only one in five companies took an apprentice on last year.
They claim businesses struggled to recruit because many candidates couldn't read or write well enough.
Robert Kennedy is one of Deborah Meaden's apprentices at Fox Brothers.
He couldn't find a job after his degree so went back to working in a supermarket before applying for this job.
He said: "I thought I could learn more skills and learn the old skills of this mill, and different skills I didn't do at uni. So it'll broaden my learning."
Tom Cridland is 20 and has been signing on for a few weeks.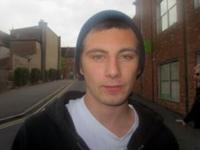 He says he won't consider taking an apprenticeship.
"I don't mind being not trained," he said. "I'm more than happy going somewhere and training myself up from there.
"I just want to earn money and carry on living."
Deborah Meaden says young people need to start thinking differently.
She said: "People shouldn't choose their careers on whether it's cool or not.
"They should choose their careers on, 'Are they good at it, do they love it, is it going to give them a good life?'"