Blackberry boss Stephen Bates answers your questions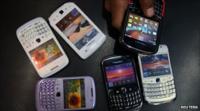 One week on from when Blackberry services crashed for a second time we've put your questions to the managing director of RIM UK, the company behind Blackberry.
Speaking to Newsbeat, Stephen Bates defended his firm's handling of the outage but admitted mistakes were made.
Tens of millions of people around the world were left without services like BBM, email and internet for three days.
There was also widespread criticism of what was seen by many customers as a lack of communication from the firm.
The complaints were not only about what was happening but, more importantly, when services would be back up and running.
Since the problem was solved RIM has announced plans to compensate people affected by offering them £65 worth of apps for free.
Some Blackberry users have questioned if that is good enough to persuade people to stick with the troubled firm.
Anna Harding: Is £60 worth of apps really the right way to go about compensating people?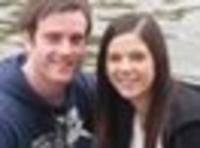 We think it's a good reflection of the patience people have had with Blackberry over the service issues. We think at this stage it's the best way we can show our commitment back to our customers.
At this point we think it's the best way we can do it.
We've identified a set of apps worth about £65 but our intention is to make available a lot of premium apps between now and Christmas, so the value of that may increase.
Newsbeat: Should you be looking at individual compensation claims as some people with businesses lost money because of the problems?
We have 70 million customers around the world - there's a scaling issue here. For us, the approach we've taken provides the best solution to reflect how we feel our customers felt about this issue.
We've organised with some really cool app companies - EA Games, Shazam - to come up with a set of apps that we know people want.
For our business customers with a Blackberry technical support service, we've given them a month of technical support and other businesses will also get a month of technical support.
John E Murray: What are they putting in place so it doesn't happen again?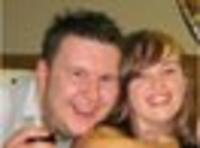 Since we got the service back up and running on Friday we've been working round the clock to do the analysis of what went wrong.
In addition, our chief technology officer has started a full audit of our full infrastructure. He's got the authority to do whatever he needs to do to ensure that resiliency is maintained.
Darren Eccles: Did you do enough to keep customers up to date, as the biggest cause of dissatisfaction was the lack of empathy and communication?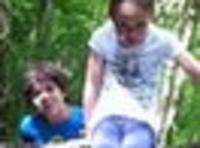 We didn't spend enough time thinking about the communication, so we've since spent more time doing that.
We have two approaches to communicate with our customers, one for our corporate businesses - we provide them in some instances with hourly updates.
For our consumer customers we were doing a lot of work on Facebook and Twitter, but we know not everyone is linked to us that way so coming out to the media is really important to us and we're going to continue to do that.
The communication can always be improved and part of the review we're doing is about that, so we can be much quicker in future.
Ben Craggs: Apple has just released iMessage, seen by many to be a rival of BBM. How is Blackberry going to maintain its market share?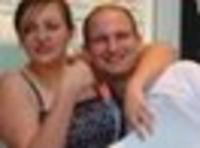 BBM is about a user community where you can interact with your friends, family and colleagues.
We've now opened up that platform for developers so we can extend that social experience to games, social networks and music.
You saw recently our announcement around BBM Music, which will enable you to share music among your friends. We think the future of BBM is this social aspect. We're not resting on our laurels, we've got lots of plans.
Newsbeat: Do you think anyone deserves to lose their job over the problems?
It's too early to say those sort of things. For us, we designed a very resilient system in our infrastructure that has lots of backups. This problem happened with a system that should have backed up in the normal fashion, but it didn't.
We test these systems and they work fine - the team have done everything they can and this appears to be an anomaly.
It's early days, we're still investigating and we're not going to come to any conclusions on that point.
Mark Bedford: I would like to thank RIM for solving the problem in a short space of time - and those after compensation need to get real! 3 days!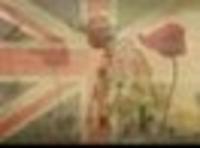 I've had a lot of comments from customers - both good and bad - and at the end of the day what Blackberry is about is delivering a reliable service and we're determined to get the service back to levels that our customers expect.