X Factor's Amelia Lily to return as Kelly Rowland guest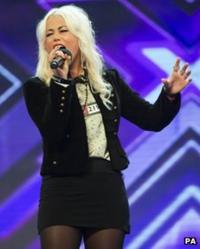 X Factor contestant Amelia Lily, who was kicked off the show on Sunday, has been invited back as a guest of judge Kelly Rowland this weekend.
The 16-year-old, from Middlesbrough, was rejected by the former Destiny's Child star as part of a "twist".
Each of the judges had to send one of their acts home during the first week of the live finals.
Speaking to Newsbeat Lily described her departure as "cruel and unfair".
'Hard decision'
Writing about Lily on the X Factor website Rowland said: "It was extremely hard to say goodbye to Amelia because I have really gotten to know my girls and they are my babies.
"I will stay in touch for sure. In fact, she is coming to this weekend's show as my guest."
Earlier this week Lily told Newsbeat: "If it was down to the public, I would have got through. My fan base is huge."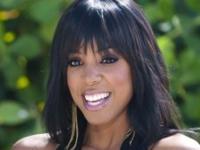 But she said she doesn't blame her famous mentor for sending her home.
"I hold no grudge towards Kelly [Rowland] whatsoever," she insisted.
"She has inspired me so much. She's not only an inspiration to me and the girls but to all the contestants on the show.
"Last night she said to me, 'I'm still your mentor. You call me, you text me, you contact me whenever you want advice.'
"She wants me in the studio now. She wants me to be working right now and I am. I've promised her I will."
The X Factor twist also saw Essex duo 2 Shoes, Jonjo Kerr and James Michael voted out from the groups, over-25s and boys categories.
It now leaves 12 contestants remaining on the show.