BlackBerry service gets back up and running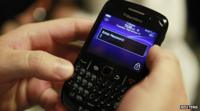 Millions of BlackBerry users have seen their services return to normal after four days of problems.
On Monday a major IT crash cut off internet, email and messaging services for tens of millions of users across four continents.
Research in Motion (RIM), which makes BlackBerry devices, said the problem was caused by a computer backup failure.
The company initially said the issue responsible for delays in subscriber services had been resolved on Tuesday morning.
"Restored full services"
But after a second failure the same day engineers at RIM worked round the clock on fixing the problem.
That's now happened according to RIM' President and founder Mike Lazaridis.
"We have now restored full services.
"We are auditing the infrastructure to understand why the system took longer to bring back than expected.
"Most of all we are committed to restoring the trust of our loyal Blackberry customers that we worked so hard to earn over the years".
There is no word yet on any compensation, with bosses repeatedly stating up until now their sole focus has been on getting the system back to normal.
BlackBerry has struggled this year, with weaker sales in the face of strong competition from Android handsets and Apple's iPhone.
Not everyone feels totally let down though.
Mick Ormerod, a key account manager from Accrington, takes his BlackBerry everywhere.
"I use a BlackBerry for work so it's quite important for me.
"But I think people should just chill out a bit.
"Computers break all the time and let's give RIM some credit for the amount of years the phones have worked with no problems".
Newsbeat's also been to Slough, where the company's European headquarters are, to find out what people there think of what's happened.
Louise Sibley, 20, hairdresser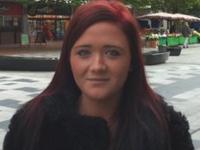 Louise says she relies on BBM to contact her friends and doesn't even have their actual phone numbers.
"It's not good enough. Every single second I'm on my BlackBerry, seriously, every second.
"My birthday was two weeks ago and I got a brand new BlackBerry.
"I'm signed up for two years. Now, I just want to take it back and get an iPhone but I can't really. It's bad."
Nick Debney, 21, unemployed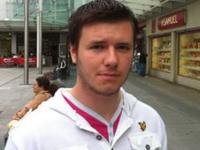 Nick is seven months into a two-year contract on his BlackBerry handset.
"It's completely useless. It's not worth having it because you can't use it, it's pointless.
"I might as well just get another phone. I'm really fed up.
"I did try to speak to my network but they said they were having to deal with too many people so they would give me a call back.
"I didn't actually know whether you could speak directly with BlackBerry, or not.
"I won't be choosing their handsets again. When my contract is up, I'm changing."
Charlotte Cummins, 20, unemployed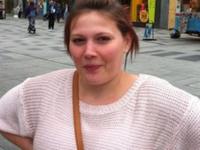 Charlotte's had a BlackBerry handset for four years. She got her most recent one a few months ago.
"I was a fan of the BlackBerry, but not any more. They're just not that good now.
"When they first came out, everything was decent about it, but now I always get problems with it. Something's always going wrong.
Nicki Peters, 19, waitress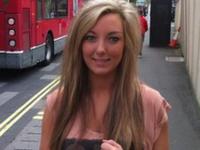 Nicki is currently a BlackBerry user but her contract runs out in a couple of weeks. She says she is ready to look around for another type of phone.
"I won't be getting another one, I wouldn't have thought. This has really annoyed me and it's not good enough.
"I had a text from my network, but I know it's not their problem.
"It always goes wrong, is it going to happen in the future?"