What impact has scrapping EMA had?
13 October 2011

From the section

Politics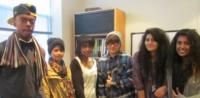 There were major protests earlier this year when the government voted to get rid of the Education Maintenance Allowance (EMA) in England.
Now the Association of Colleges (AoC) says nearly half of England's colleges have taken on fewer students this term.
It claims the decision to scrap EMA is one of the main reasons, as some students are worried about the cost of getting to and from college.
What is EMA and why did the government scrap it?
The Education Maintenance Allowance allowed teenagers from poorer families to claim up to £30 a week to stay in education.
It was supposed to cover transport, food and equipment costs, but the government said the £560m scheme was too expensive and poorly targeted.
Last month it was replaced in England by a £180m bursary scheme.
Some of this money is given as a grant to those pupils most in need, while schools and colleges get to decide what to do with the rest.
What impact has it had?
Jeremy Rogers, Principal of Cadbury Sixth Form College in Birmingham, thinks scrapping the EMA was a huge mistake: "It's had a devastating impact. About 300 young people who would have come to us, have not come to us."
He accepts many may be studying or working elsewhere, but is worried that others may be doing nothing.
"We've contacted all of the students who applied but didn't turn up to enrol, and we know that transport costs are having a major impact."
Zarina Azam is 17 and started her A-levels at Cadbury College last year, so still receives EMA: "If not, I'd probably really struggle. It helps me get here - it goes on equipment and my bus pass.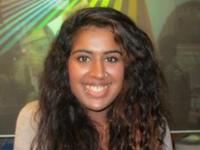 "I know of kids who want to come to this college and can't because they live so far away. It's not promoting equal opportunities."
It's a similar story at around half of the colleges surveyed by the AoC, but others have reported steady numbers or even a rise in enrolments.
The government doesn't have figures for the new term yet, but a spokesman said: "Record numbers of 16 and 17-year-olds are already in education or training.
"We are increasing that further with more than 1.5 million places available from September - with every student guaranteed a suitable place in sixth-form, college or work-based training."
Could you have coped without EMA?
No - say Heather and Peter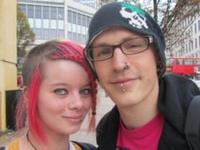 Heather Tidmarsh is 19 and received EMA: "It helped me a lot. I had to get the train every day and buy my food."
But she admits spending the cash on other things too: "I saved up for some tattoos, but most of it was for college stuff."
Her boyfriend, 25-year-old Peter Snell, doesn't think he would have gone to college without EMA: "My parents didn't have any money to spare. It would have had a big impact if I'd not been able to study."
Yes - say Satnam and Connor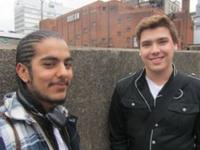 Satnam Singh, 18, and Connor Merry, 19, have both finished college.
Satnam received EMA: "I'll admit that even though I got it, I didn't need it.
"Some people did rely on that £30 a week but we spent it on stupid stuff. I just bought food and clothes."
Connor on the other hand wasn't eligible for it: "I thought it was unfair that other people were getting that money while I wasn't.
"For about 80 per cent of the people it was probably a bad thing as they didn't need it."