BlackBerry BBM messaging services crash for second time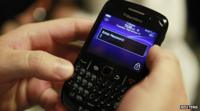 BlackBerry users in Britain are experiencing problems with their smartphones for a second day.
It is after an unexplained glitch cut off internet and messaging services for large numbers of users across Europe, the Middle East and Africa.
Research in Motion Ltd (RIM), which makes BlackBerry devices, said that services were operating normally.
It said the issue responsible for delays in subscriber services a day earlier had been resolved.
But BlackBerry's popular messaging service is not fully operational in London, with many users reporting issues sending and receiving messages.
A spokeswoman for BlackBerry said she was not immediately able to comment.
Apology
Yesterday, problems with email, BBM and internet browsing began to get reported by customers from late morning.
Canadian firm RIM has apologised for the inconvenience.
The issues didn't appear to affect everybody or be the same for all users.
There's no official word yet from RIM on what is causing the problem but it's reported to be linked to a crashed server at a BlackBerry data centre.
The company has one in Slough which covers all of the regions affected.
BlackBerry has struggled this year, with weaker sales in the face of strong competition from Android handsets and Apple's iPhone.
This will be another huge blow to the company and its reputation.
Despite first reports of the problem appearing late yesterday morning it wasn't until nearly four hours later, shortly before 3pm, that RIM issued any official statement.
Many customers took to social networking sites like Twitter to vent their anger at this slow response.
Speaking to Newsbeat, 24-year-old Emma McDonald from from Gloucester says it felt like she'd been cut off from the world.
"From about 11 o'clock [on Monday] I couldn't use my email, my BBM or any of the internet.
"It's really frustrating - it's just like having a basic phone. You can't check up on anything."
More people have been commenting on how it affected them on our Facebook page.
Facebook comments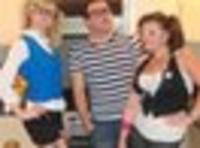 "BlackBerry's response... Shocking," says Lyndsey Stewart.
"I will still get charged by my service provider for Blackberry's mishap... I couldn't receive BBM, couldn't use the internet... I understand smart phones can go wrong, however... For a whole flipping day???"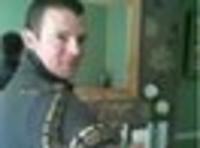 Duncan Timbs was also far from impressed: "It really annoyed me, I use my BB for work and couldn't get any emails or use my internet.
"I had no explanation until 8.30 last night when Orange sent me a text. I think its a disgrace!"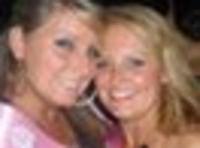 Nina Carter says she uses her BlackBerry for work as well as for social stuff: "It sucked not being able to have a cheeky look on Twitter and FB!! A gesture from BB would be much appreciated but doubtful!"
However, not everyone who posted on our Facebook page was badly affected by the disruption.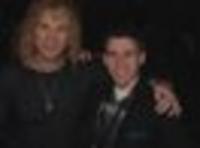 "I use my BlackBerry for both work and social and I didn't notice any problems until I saw it on the news," says Chris Glanfield.
"Have we become so reliant on technology that one system crash causes people to get so wound up?"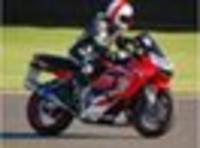 Liam Brian Campbell also thinks that people are over-reacting a little: "It was only down for a few hours, big deal," he says.
"Things break sometimes, learn to deal with it. When mine wasn't working yesterday I just put it back in my pocket and got on with my life."