Facebook 'rape' page to stay despite charity criticism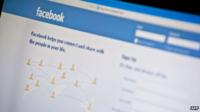 Facebook has been criticised for not removing a controversial page which victim support charities say trivialises and jokes about rape.
The group page, called "You know she's playing hard to get when your chasing her down an alleyway", has 194,370 likes on the social networking site.
Victim support groups have called it "disgusting".
Companies that advertise on Facebook have demanded their adverts be removed from the page.
Orlagh, a 22-year-old student from Belfast who did not want to disclose her full name, saw the page and became concerned.
She said: "This is not just a joke. There are people on there who are advocating rape and there are people on there apparently confessing to rape.
"Facebook is a significant social force and it gives quite a worrying picture of how they view women if breastfeeding is considered obscene and rape is not."
On its terms and conditions Facebook said: "You will not post content that is hateful, threatening, or pornographic; incites violence; or contains nudity or graphic or gratuitous violence."
Orlagh and many victim support charities argue that this group breaches these rules.
They have started a petition calling for the page to be removed.
Find out how Facebook decides what to ban
Advertisers' concerns
When first contacted by the BBC in August, Facebook refused to remove the page saying the site wanted to allow freedom of expression.
"It is very important to point out that what one person finds offensive another can find entertaining, just as telling a rude joke won't get you thrown out of your local pub, it won't get you thrown off Facebook," a statement said.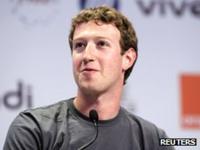 Some of the big companies that pay Facebook to advertise on the social networking site have asked for their adverts to be removed from the group.
Sony, American Express and BlackBerry have had their demands answered and in the last few days all advertising has been removed on the group.
Despite this pressure Facebook has maintained its position.
A further statement said: "Groups or pages that express an opinion on a state, institution, or set of beliefs - even if that opinion is outrageous or offensive to some - do not by themselves violate our policies.
"These online discussions are a reflection of those happening offline, where conversations happen freely in people's homes, in cafes and on the telephone."
It said that more than 800 million people around the world used Facebook as a place to discuss and share things that are important to them.
It states these can be about controversial topics but does not mean they violate its policies.
On the site many users defend the page.
Tinamarie Smith agrees with Facebook and said it was about freedom of speech.
She said: "This group has nothing to do with rape its only a bit of fun if u don't like it then don't read it... I'm not saying rape is a good thing its very bad but when ur stressing someone about a joke then u really need to get a life."