Police say boy racers use new tunnel as racetrack
The UK's longest underground tunnel, which opened two months ago to ease traffic on the A3 in Surrey, is attracting some drivers for the wrong reasons.
Local police around the Hindhead Tunnel have stepped up patrols after complaints of boy racers using it like a racetrack, then uploading the videos on YouTube.
Graham Bamber is one of a number of drivers who have been taking their cars through the tunnel.
The 24-year-old has spent a lot of time doing up his 'original Godzilla' Nissan R32 GT-R and he's proud of it: "It's 470 bhp, some pretty rare wheels on it, it's nice and low and looks good. It turns heads."
The drives are usually done late at night when there are fewer cars on the road.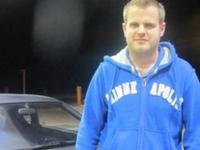 We met Graham and his mate for a drive-through earlier this week.
What was obvious straight away is that these guys have a real passion for their cars. They were very keen to stress that they're not 'boy racers', more like car enthusiasts.
Many of the videos on YouTube show high performance cars like a Ferrari F430 or Lamborghini Gallardo.
Deafening
Graham's car looked impressive but what really stood out, once he started it up, was the sound and that was before we even reached the tunnel.
"It's all down to performance, getting the engine breathing properly"
"You need to get the air in and exhaust gases out as quickly as possible really. It's not modified for noise, more modified for performance but with that comes the noise."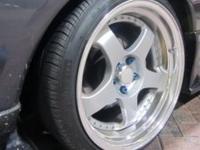 Once in the tunnel, the sound is deafening. There are average speed cameras and we never once went over the speed limit, 70 mph, but we did drop down in speed, then accelerate quickly to 'show what it can do'.
"It's nice and well lit so your car looks good and the obvious thing is that the car sounds amazing. It is a buzz, you won't get a car sounding like this anywhere else."
And this is what Surrey Police are worried about. They say the amount of noise, and the way some are driving, is distracting for other people on the road.
"It could potentially be distracting to other drivers if I purposely slowed down in front of anyone else but I'm well aware of everyone else and I like to think I don't distract anyone."
Police action
We also took a drive with Sergeant Jason Clifford, in his patrol car.
He told us there had been complaints from locals who say drivers are speeding around roundabouts at each end of the tunnel so they can loop round and travel through it again.
"This is Hazelgrove roundabout and as you can see there are some tyre marks that have been left here by drivers who have been skidding or 'drifting' round the roundabout after having gone through the tunnel."
Police have stepped up patrols around the area and say they've noticed a big drop in complaints.
Tunnel runs
'Tunnel runs' as they're known are nothing new. One is planned next month in London where drivers meet up and travel, overnight, through a series of tunnels around the capital.
Graham says he's driven through Hindhead with a large convoy of around 50 cars before, but he still doesn't think that's a problem.
"You are very aware that it's a public road and that there are other road users so I don't think it feels like a race track to be honest."