US critics positive over Cheryl Cole X Factor appearance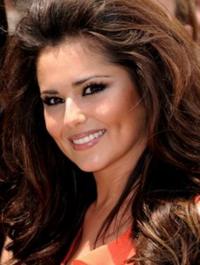 Critics in the US have reacted positively to Cheryl Cole's appearance in the first episode of the stateside version of X Factor.
The 28-year-old singer featured in the 60 minutes of the two-hour programme aired on Fox last night (21 September).
Viewers then saw Nicole Sherzinger replace her in the judges chair with no explanation given.
The LA Times described Cole's accent as "fabulous" while another called Sherzinger a "seat-warmer".
US TV Guide said that far from being unintelligible, Cheryl's accent was "perfectly understandable" and "charming too".
The New York Times wrote: "Ms Cole showed glimmers of being interesting."
Back history
Back in May, just weeks into the audition process, the Girls Aloud singer was dropped from the show and replaced by Nicole Sherzinger - who previously was the shows co-host.
Reports at the time claimed producers were concerned the singer's Newcastle accent was too strong for US audiences.
Before that decision came Cole had defended her accent saying: "Americans can understand me".
She added that she thought US audiences would "get used to it" and added that she was proud of her accent.
That decision caused the break-up of a friendship between Cowell and Cole.
Simon Cowell's project to take the reality TV show stateside is rumoured to have cost £100m.
Simon Cowell said the Girls Aloud singer was replaced due to the fact she struggled to adjust to life in the US and look "bewildered" by the size of show in which the winner wins a $5m prize.
Stateside television critics also tore into X Factor host Steve Jones.
The New York Times described the T4 presenter as "utterly irrelevant," while The Boston Herald's said he "is so far in the background, he might as well be on another network".
X Factor USA is broadcast at 8pm on ITV2 every Wednesday.