Twitter boss unveils records user numbers for the site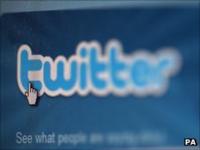 Twitter has announced it now has more than 100 million active users.
The figure was unveiled by CEO Dick Costolo during a briefing with journalists on Thursday evening.
Bosses had previously revealed 200 million people had registered an account on the micro blogging site since it was created five years ago.
But these new figures show how many people log into their accounts at least once every month.
The official Twitter blog says not all of those 100 million people actually tweet on the site.
"More than half of them log in to Twitter each day to follow their interests.
"For many, getting the most out of Twitter isn't only about tweeting: 40 percent of our active users simply sign in to listen to what's happening in their world".
Remain independent
This latest set of statistics from Twitter are about more than self promotion.
Its active user numbers are crucial to the amount of advertising revenue it can generate.
It also affects how much money it can raise from private investors or from a potential stockmarket flotation.
The latter option now seems further away though, according to Dick Costolo.
"We want to be able to remain independent, grow the business the way we want to, and not be beholden to public markets until we feel like we want to be".
That seems to have been assured by a recent round of financing from investors which raised £250 million.
The official Twitter blog ended its comment on the announcement with a thank you.
"Thanks to all of you, we have 100 million reasons to celebrate".