Leona Lewis announces Glassheart album release date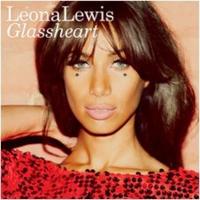 Leona Lewis has announced she will be releasing her third album Glassheart on 28 November.
The album will contain her current single Collide which was released for download on Sunday.
Leona recently reached an agreement with Swedish DJ Avicii over the single after he accused her of using his piano sample without permission.
Leona's label Syco, owned by Simon Cowell, agreed with the producer to release the track as a collaboration.
The X Factor winner's first album Spirit made her the first British solo artist to top the US Billboard 200 chart with a debut album and sold more than seven million copies worldwide.
Leona, who is set to perform at Radio 1's Hackney Weekend 2012 in the run-up to the Olympics, has released a video showing some behind the scenes footage of her recording her forthcoming album.