Stars give their verdict on working with Madonna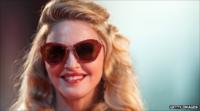 The second feature film that Madonna has directed has premiered at the Venice Film Festival.
W.E. looks at the life of Wallis Simpson, the woman with whom King Edward VIII fell in love in the 1930s.
He abdicated the throne so he could marry the divorcee.
Andrea Riseborough stars as Simpson whilst, in a separate storyline, Abbie Cornish plays a modern-day woman who becomes obsessed with Simpson.
Since its first screening, the film has been given mixed reviews.
The Times called it "unintentionally hilarious" whilst The Guardian newspaper gave it one star out of five.
The Hollywood Reporter was slightly more favourable. It said: "The directing is pleasing to the eyes and ears, but lacking anything for the soul."
Two of the film's stars have been telling Newsbeat what it was like to be directed by the Queen of Pop.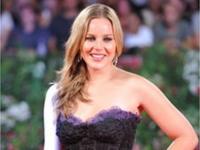 Abbie Cornish, who plays Wally Winthrop, says: "She (Madonna) works harder than anyone I've ever met in my life and she expects everyone else to work hard too."
"Everyone's pushed to their limits, everyone's challenged. She's a smart woman, you can't miss a beat with her.
"When myself and Oscar (Isaac) were filming our sex scene I've never had a director direct me so much in my life. It's a serious scene but I had to refrain from laughing and giggling.
"That was the fun thing about working with Madonna. She has such a cool sense of humour and is so current."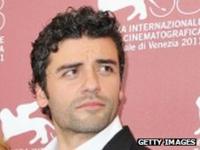 Oscar Isaac, who plays Evgeni, says: "She's a really funny woman and I respect her a lot. When we were doing the sex scene I was learning from someone who knows what's she's talking about.
"It's a very awkward thing - I don't know if you've ever made love on camera but the next time you do, you should try to see if you can get Madonna in the room as the tips she'd give you are really good!"
"I also had to learn to play piano. Madonna's a taskmasker in the best way and I can now play 3 pieces of complex piano music.
"I had never played before so every day she was making sure I was playing and practicing, saying I had to get this part better, that part better.
"A lot of times you meet people who take things for granted. Being made to learn piano was was a good reminder that if you want to make something special you have to put all your time into it."