Justin Bieber 'unhurt' after Ferrari crash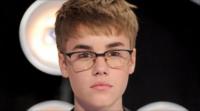 Justin Bieber has been involved in a small car crash in his Ferrari in Los Angeles.
LA police say the 17-year-old singer had a "very minor collision" with a Honda Civic.
Officer Gregory Baek said no-one in either car was injured and police who were at the scene didn't take any statements.
Bieber was at the wheel of the black Ferrari in an underground car park when it happened.
There was no visible damage to either car involved in the bump which happened in the Studio City area of Los Angeles, where the singer has a home.
Spokespeople for Justin Bieber haven't yet made any comment on the crash.
Bieber's just won best male video at the MTV Video Music Awards for his song U Smile.