Cost of rural broadband to become cheaper for millions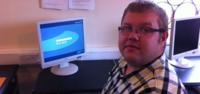 The cost of rural broadband could be about to get cheaper for millions of people across the UK.
BT is being forced by industry regulator Ofcom to drop its wholesale price by 12% each year until 2014.
That's the amount it charges other ISPs like Sky, TalkTalk and O2 for using its network.
It's hoped the move, which comes into effect today, will lead to stronger competition from those ISPs and therefore lower prices in those areas.
Locally-run services
Hayley Belisle is one person who hopes the price cuts will come into effect sooner rather than later.
"I live in the countryside in Northumberland halfway between Newcastle and the Scottish border," said the 26-year-old.
"I did have BT but it was just getting so expensive I got them to take it out."
To get online now she relies on family and locally-run services.
"If I'm round my mam's house I can get on the internet there," she said.
"Or I can go down to the local community centre."
'Very limited'
A five-minute stroll from her home she takes us to the IT suite at the Hadston House community centre.
Made up of 10 PCs and designed to make it easier for local people to get online, it's run by Scott Dickinson.
He said: "It's crucial for people to have the same ability to apply for jobs, to apply for housing, to do everything that's done online now.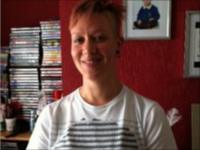 "People use them for all types of things; homework clubs, accessing emails and online shopping because a lot of people can't afford the internet in their own homes.
"Broadband's very limited here, as well as the packages we can have because we're so rural."
Ofcom estimates around three million homes and businesses could benefit from the move.
BT says the forced price drop won't affect what it charges its customers.
However, the changes mean that BT's rivals will pay less to use its network which could pave the way for more competition and lower prices.
The price cap will last up to 31 March 2014 at which time Ofcom is expected to look at the situation again.