Government warning over untested nasal tanning product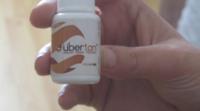 A government agency is warning people not to use a new tanning spray that is being sold in the UK.
The Medicines and Healthcare products Regulatory Agency (MHRA) say that Ubertan Sunless Tanning System is an unlicensed medicine, meaning it is illegal to sell, advertise or supply.
The MHRA has launched an investigation into the product.
Ubertan has not responded to the warning, despite repeated attempts by Newsbeat to contact them.
'Head rush'
Nicole Froggett, from Coventry, tried using sunbeds and spray tans but they didn't work for her.
"I'm very, very pale," she said. "It takes me a long time to tan if I'm on holiday.
"I'll have to probably use sunbeds before going away.
"I do prefer to be tanned it just makes you look healthier I think."
Her friend recommended Ubertan and the first time Nicole tried it she had some side effects.
"You feel a bit dizzy and you get a head rush like you've had your first cigarette of the day," she said.
"I started to feel sick, but it wore off after two hours."
The box has instructions on how to use Ubertan, which involve spraying the product up your nostrils twice a day for 10 to 14 days.
However, both the box and bottle do not have an ingredients list.
The website states: "Ubertan is not a fake spray tan and is made from the all natural extract of an Indian tropical plant called the Indian Coleus."
Unlicensed medicine
The MHRA says Ubertan could contain Forskolin, which is derived from Coleus forskohlii, which is not licensed for sale in the UK.
The MHRA is also investigating another form of Ubertan which was found to contain Melanotan II, a type of hormone that increases the levels of the pigment melanin in the body.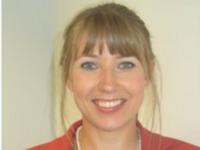 Melanotan II is also unlicensed and illegal to sell.
Claire Tilstone, from the MHRA, is worried that users will suffer serious side effects.
She said: "Ubertan or any other nasal tanning spray hasn't undergone testing to show it's safe or that it even works.
"At best it's a waste of money, at worse it can seriously damage your health.
"Don't use this product, throw it away if you have already bought it and don't buy any more."
Nicole bought Ubertan from her local tanning salon.
She is worried about the contents but will continue to use it until there's proof that it is unsafe.
"I didn't know anything about it when I first took it, so I wasn't worried at all. I didn't even think about it really," she admitted.
"This is the best tan I have had.
"This is my last bottle now and maybe in a couple of months, I may get another one."