L'Oreal adverts are banned for being 'too airbrushed'
27 July 2011

From the section

Health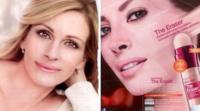 Adverts for two beauty products have been banned by the advertising watchdog for being too airbrushed.
The L'Oreal magazine ads, featuring Julia Roberts and supermodel Christy Turlington, were criticised for being misleading.
The Advertising Standards Agency banned the adverts after Liberal Democrat MP Jo Swinson complained.
L'Oreal admitted airbrushing had been used but said it believed the images illustrated what the product could achieve.
Newsbeat's Jim Taylor took to the high street in London to see what listeners made of the L'Oreal adverts.
Subira Jones, 18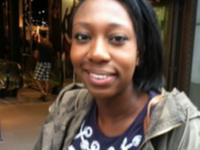 Subira isn't convinced by the Julia Roberts advert.
"She looks like she's 20 again. It's really disturbing," she said.
"You've got young girls looking at these pictures and thinking it's possible to look this way - not realising these pictures are airbrushed."
Lauren Gee, 22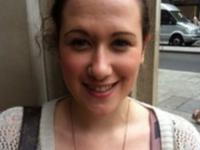 Lauren isn't shocked by the adverts: "They all do it. People who read the magazines are looking for perfection so they'd notice the flaws if they weren't taken out.
"These are too airbrushed- they look like they could have been drawn on a computer. There are no lines on her face whatsoever.
She doesn't think people pay attention to the ads anyway: "You buy based on the product and reviews from friends.
The adverts don't show you what the product does - it's just a beautiful picture," she said.
Last year Radio 1 DJs Fearne Cotton and Greg James had the airbrushing treatment to show how far images can be manipulated.