Microsoft says sorry for 'crass' Amy Winehouse tweet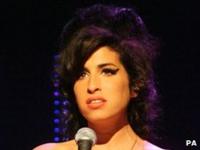 Microsoft has apologised after being accused by Amy Winehouse fans of trying to make money from her death.
It's after Xbox360's official Twitter account, tweetbox360, posted a message urging people to pay tribute to the star by using Microsoft's online store to buy her album.
It read "remember Amy Winehouse by downloading the ground-breaking 'Back to Black' over at Zune".
One response came from Simacco: "Talk about cashing in on someone's death!"
'Crass' and 'vile'
Another, from iamjovic, said: "It's very insensitive and whoever had the idea of tweeting it had no taste."
Following other replies from fans which labelled the post "crass" and "vile" Microsoft was quick to say sorry.
"Apologies to everyone if our earlier Amy Winehouse download tweet seemed purely commercially motivated.
"Far from the case we assure you."
After the initial apology Microsoft went even further to try to appease Amy's fans.
There was another post shortly after the apology tweeting: "With Amy W's passing, the world has lost a huge talent.
"Our thoughts are with Amy's family and friends at this very sad time."